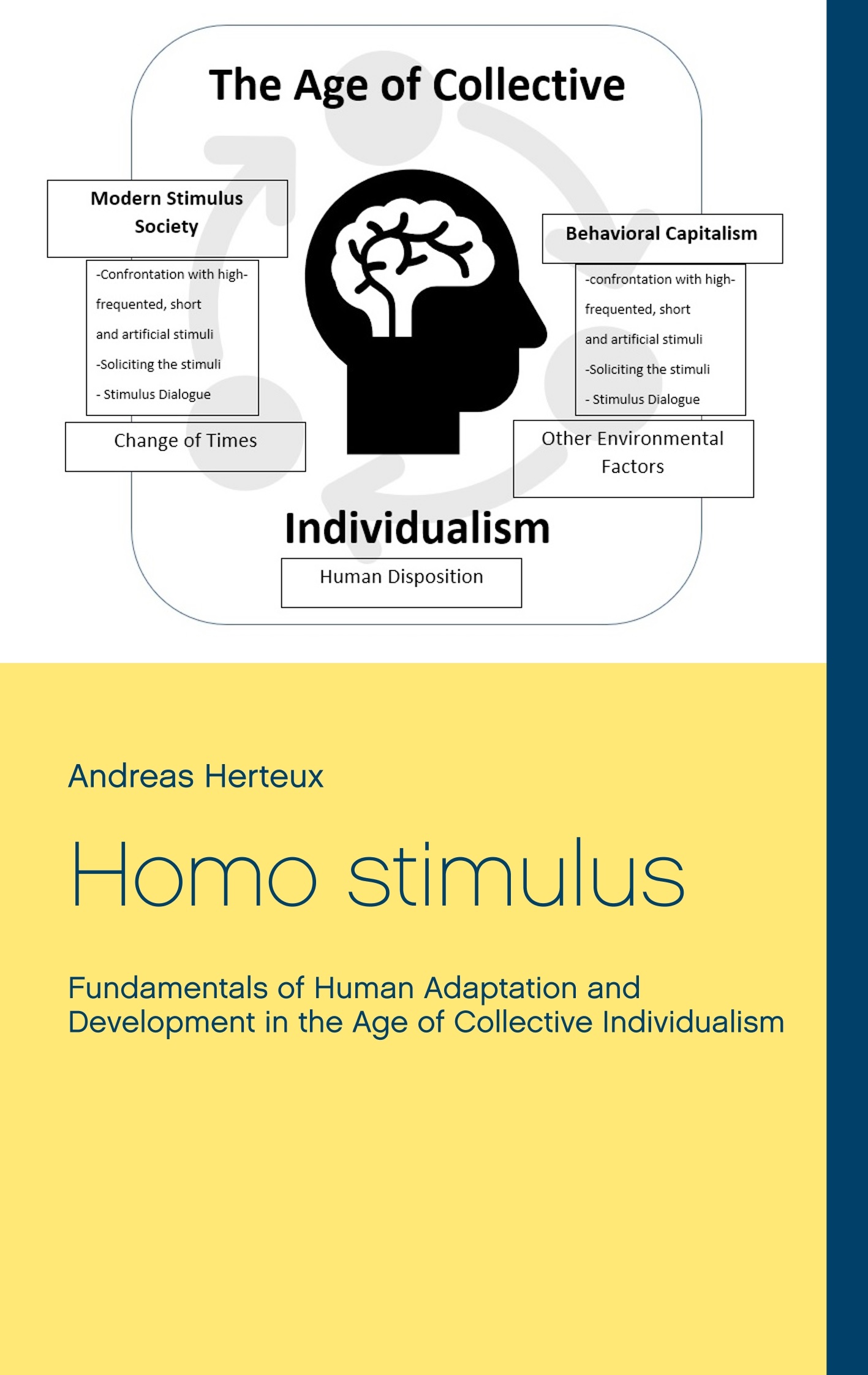 Whoever wants to shape the future must know the Homo stimulus
Andreas Herteux's theory of the Homo stimulus provides the basis for understanding human behaviour in the present and future.
The world is changing at breakneck speed. No matter whether in the social, political, economic or technological field; the upheavals that have ushered in the age of collective individualism are so enormous that they ultimately raise the question of whether man himself has not also adapted or further developed as a result of them.
New times – but not a new human being?
Is the human being of the 21st century a different one? Has there been such an adaptation? Perhaps an evolutionary leap? And if so, how was man – in times of Behavioral Capitalism and the modern Stimulus Society – conditioned? What would such a process mean for the present and the future?
Homo Stimulus – the theory of a new human
The philosopher and economist Andreas Herteux, who has already created a basis for the understanding of a new era with his work First Foundations of Behavioral Capitalism: A New Variety of Capitalism Gains Power and Influence" (Erich von Werner Verlag, ISBN 978-3-9819006-7-5), translated into nine languages, deals with these questions with his theory of Homo stimulus, which has been published as a print version and ebook in English and German by Erich von Werner Publishing House.
A monograph as a basis for understanding the present and future
With this monograph, which is now available everywhere, he offers initial answers to the pressing questions of the present and the future, and also provides a basis for discussion of fundamental social, technological, economic and political relevance that has so far received much attention in professional circles, because without an understanding of the new human being, none of the fields mentioned will be able to be successfully addressed in the future.
More about
Further information and contact details can be found on the official website of the Erich von Werner Publishing House or on the independent think tank Erich von Werner Society. Information about Andreas Herteux can be found on his official website.
Contact Detail:
Company Name: Erich von Werner Society
Contact Person: Erich von Werner Gesellschaft
Email: erichvonwernersociety@understandandchange.com
Country: Germany
Website Url: https://www.understandandchange.com/


Source: www.PRExhibition.com