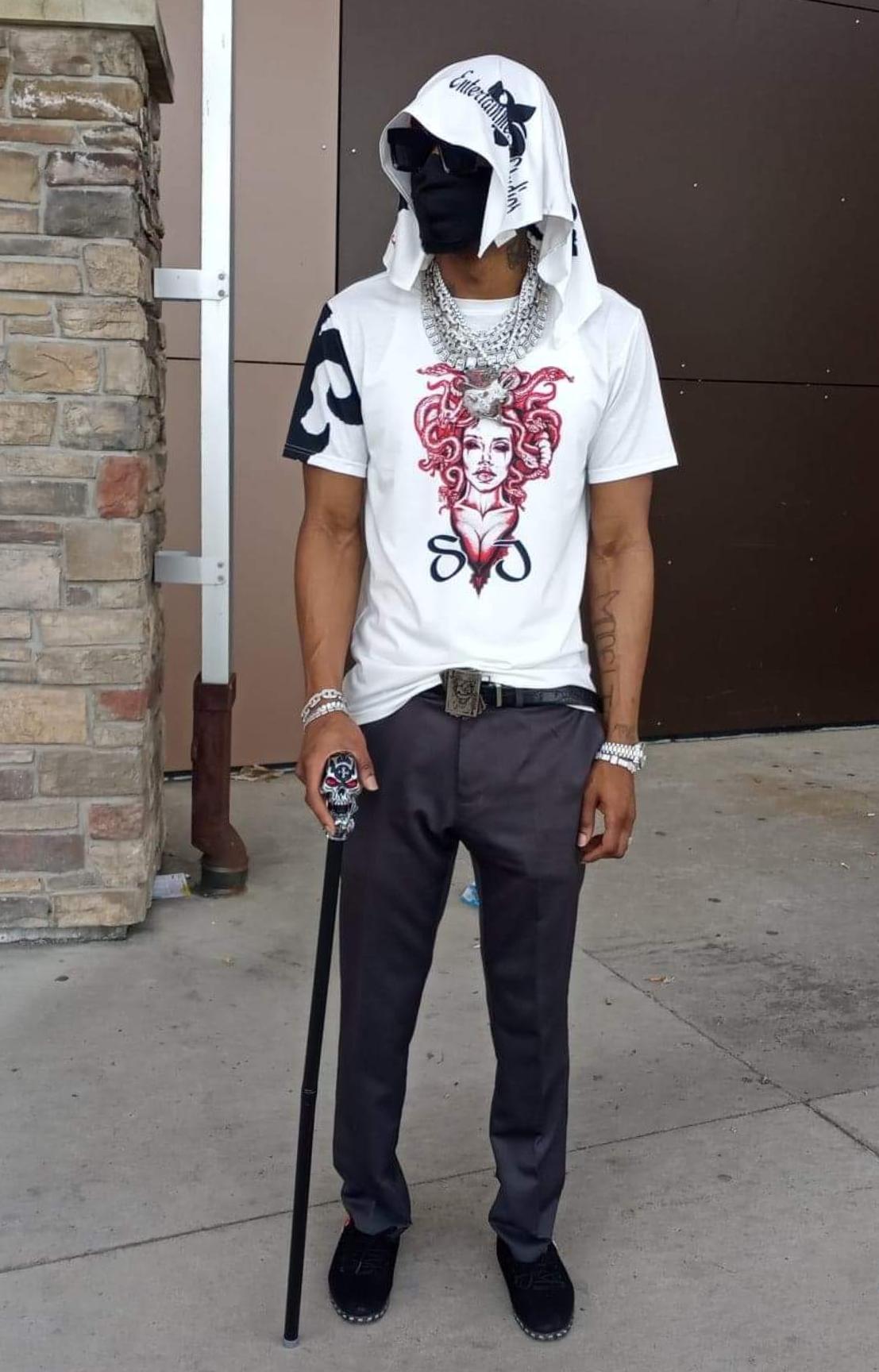 In addition to his numerous previous hit songs that have sent the fans of hip-hop music into an irrecoverable realm of entertainment, the emerging artist has raised the bar once again with his new release album, which he titled Outbreak. Carlton Tompkin, who is known on stage as Saint Jargo, thoroughly enriched this newly released album with 13 different songs that all sum up to 44 minutes.
Outbreak which its production took place under his record company Entertainment Us Studios, has the following playlists, Make it Meaningful, Addicted, Ent Boi, All Money, Uno Momento, All over and a host of others. The ability of Saint Jargo to combine his career as an artist and the CEO of a reputable record company that has helped many upcoming artists kickstart their careers reflects his years of training, experience, and expertise in the music industry.
Adding sauce to his unique musical attribute, the unique involvement of another innovative, talented rising star artist called Krazzie Daizy, who love music since her childhood, make the album rank higher than other albums Saint Jargo has released in the past.
Talking about the cradle stage of this rising star, Carlton Tompkin was born 34 years ago in Buffalo in New York. He started nurturing his love for music from an early age and has, over time, finetune it into what can project him globally. As an individual with an entrepreneurship mindset, he established his own record-producing company 6 years ago.
The motive behind the establishment of this company was his determination to help aspiring artists, producers, and musicians grow big and fulfill their dreams. Additionally, Entertainment Us Studios has also, since its establishment, hosts an online community where producers, musicians, artists, models, managers, poets, photographers and other creative people can connect and bridge distance barriers and create fruitful collaborations.
Outbreak is available on Spotify, and with Saint Jargo's constant improvement, it is beyond any doubt that his gift and talent will take him global.
More detail:
https://open.spotify.com/album/06crDPnpmeGRQOgB24tY6W?si=s6WfC3CPSyiMlYdLsi-K0w
https://www.instagram.com/saintjargo/?igshid=1mlcqnl8z5yrt
http://itunes.apple.com/album/id/1547799999
Contact Detail:
Company Name: Entertainment Us Studios
Contact Person: Saint Jargo
Email: Send Email
Country: United States
Website Url: http://www.entertainmentusstudios.com


Source: www.PRExhibition.com