Sidditybrand is all Blacks company established at the height of the pandemic on May 25th, 2020. Basically, as a way to combat the overwhelming negative vibe and constant sense of dread and gloom being perpetrated by the media. It is a brain child company established to celebrate the Blacks culture and heritage through product in design. At the quest to make all Blacks proud, I decided to create a line of statement t-shirts, mugs and tote bags that celebrated the things about my culture that made me most happy and proud of the Blacks. The word "siddity" is a term used in our community that means 'someone who thinks highly of themselves, usually to the dismay of others'. What better way to describe the pragmatic and ever energetic Black folks who refused to succumb to all the weapons and criticisms formed against them but rather used it as their strength and projecting force to archive endless height in the society.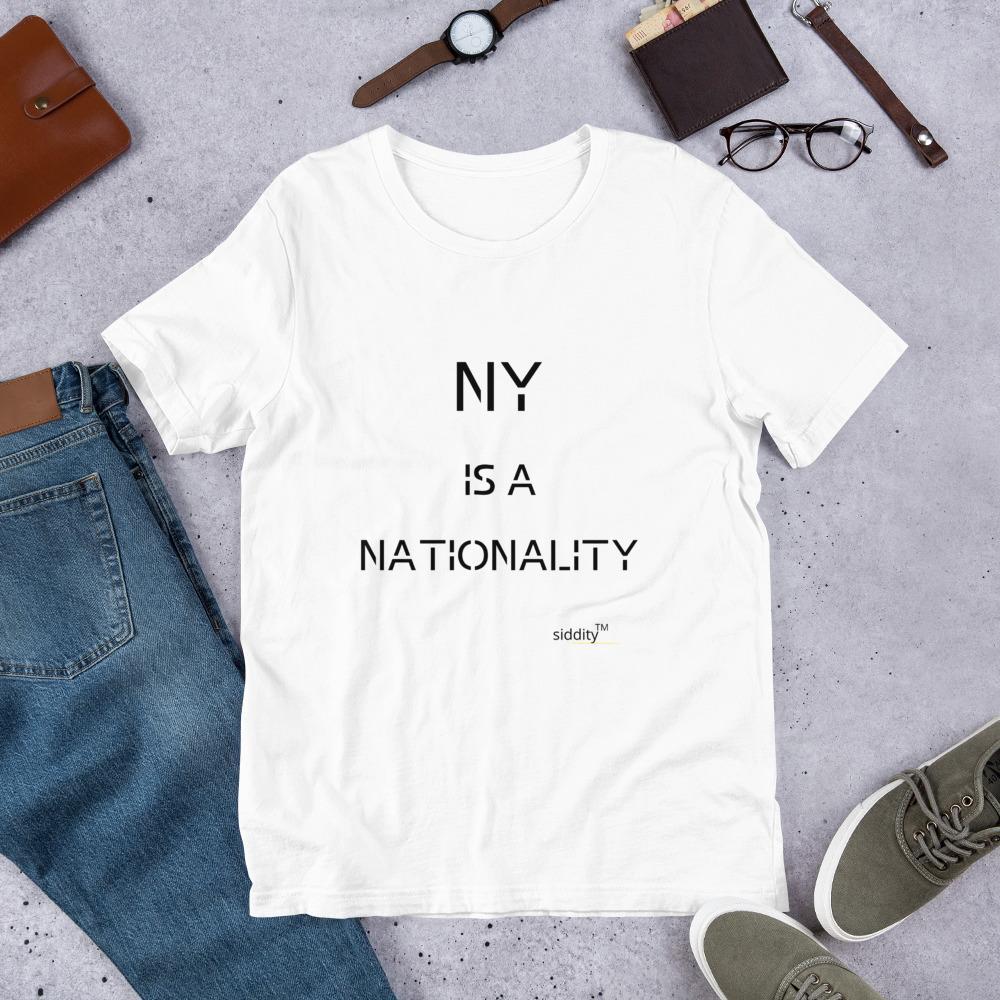 Siddity t-shirt
Sidditybrands is a 100% Black Owned T-shirt Company dedicated to celebrating Black Joy, a Printing and shipping company. Each product is made as the customer places the order; all products of the company are designed by the company as the order comes, and can be shipped globally on demand. All designs of the company are 100% original and trademarked by the company. Celebrating the Black joy in Sidditybrands is that we offer statement tees that promote positive aspects of our culture. We have t-shirts that are dedicated to Black writers, poets; we emphasize on the Blacks cultural heritage such as language, dialects and culture and the similarities despite our locations throughout the world (the African in Diaspora).
The celebration is a vibe, to make all Blacks special and perfect in their culture and heritage, it's not an event. It's the type of energy that we promote through the Blacks cultural wear, dialect, behaviors, etc.
With customer satisfaction set as the utmost priority and an immensely spread-out business network, the Sidditybrand company has now decided to put its foot forward into design and manufacturing of all manner of t-shirts, mug, tote, etc. This move came as a step towards product portfolio diversification which has been divided further into sub goals like developing wide range of certified high quality Blacks original wears, tote, mug, etc. products and becoming a recognized Blacks brand product in the global market.
Contact Detail:
Company Name: Sidditybrands
Contact Person: Media Relations
Email: Send Email
Country: United States
Website Url: https://sidditybrands.com/


Source: www.PRExhibition.com