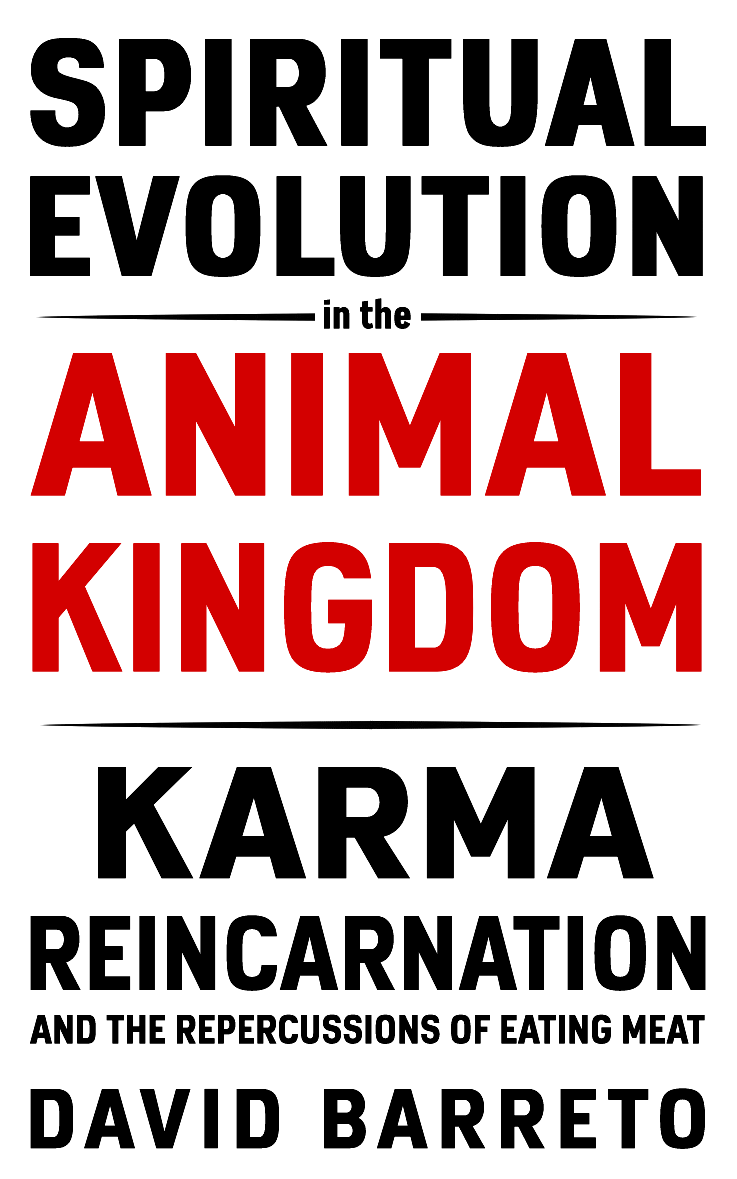 New book brings answers on animal reincarnation, karma and even the repercussions of eating meat
London, UK, 1st August 2021 – The latest book by David Barreto, a newly acclaimed author in the fields of "science meets spirituality" promises to explain animal spirituality in a way never seen before.
Spiritual Evolution in the Animal Kingdom:Karma, Reincarnation and The Repercussions of Eating Meatpresents meticulous research into the creation of animals' souls, the evolution of their consciousness and their karmic role on the planet Earth.
Barreto also elucidates what really happens in the astral realms right after their physical deaths, including the deaths of ritual sacrificed victims.
A typical controversy is also found in the book in the chapter "Spiritual Repercussions of Eating Meat", a long study explaining the role of flesh in both the physical and non-physical worlds, where even quantum mechanics and astrophysics are used to demonstrate such truths. Not only is meat debated, but also the existence of slaughterhouses, and how their existence assists dark spirits in establishing wars, diseases, and heinous crimes among humans.
This book's research is done under the lens of modern-day science, ancient esoteric outlooks and contemporaneous spiritualist schools, and its content aims to address the spirituality of animals, regardless of how they may benefit humans and their religiosity.
Famed for his provocative works on the subjects of quantum physics and consciousness, Mr. Barreto presents a new empathetic approach to veganism, again combining science with spirituality. David Barreto also addresses the awakening of a new astrological era, where animals will have their earthly lives elevated to lasting worthiness and dignity, thus, constructing veganism as the culmination of the Age of Aquarius.
Spiritual Evolution in the Animal Kingdom:Karma, Reincarnation and The Repercussions of Eating Meatis available on Audible, Kindle, Amazon and on the biggest brick and mortar retailers.
Contact Detail:
Company Name: David Barreto
Contact Person: David Barreto
Email: Send Email
Country: United Kingdom
Website Url: http://www.davidbarreto.net/


Source: www.PRExhibition.com