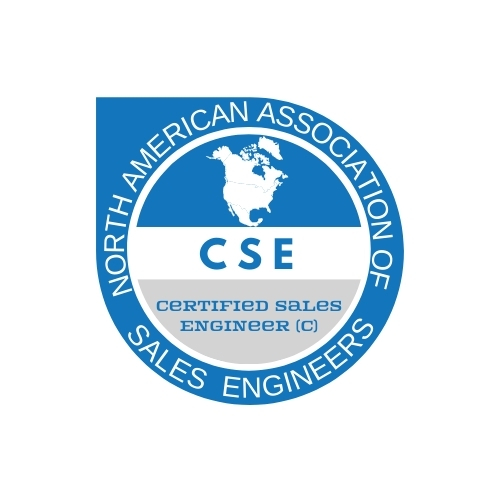 (Stratham, NH) The North American Association of Sales Engineers (NAASE) is excited to announce their initiative with Salesfolks – the "sales force on demand" platform.
Salesfolks is a marketplace for finding, vetting, training, deploying and growing an elastic sales force. It enables business to build and scale a virtual sales team. It has been designed to help businesses crush their sales quotas by leveraging a risk-free, cloud-based sales team model.
Salesfolks has also been architected to empower salespeople with the tools to find higher career satisfaction and make money by flexibly selling the products and services that matter to them. Salespeople can select from hundreds of sales opportunities listed on the platform.
"NAASE is all about helping our members and followers in any practical way that we can, and we just felt it was smart to make our members (and others) aware of the new and innovative "sales/gig" economy that Salesfolks fosters," stated NAASE President Ken Lambert. "Whether you are looking for a fulltime job or maybe a side hustle/extra money, the Salesfolks opportunities are pretty interesting,". Companies are looking for people that can run the gamut and close deals, but also for help with qualified referrals and qualified leads –which are compensated. This allows certain salespeople to benefit directly from their pre-existing professional connections and associates.
The sales opportunities listed by Salesfolks fall into a wide range of industries, and job titles. There are companies seeking titles like: account executive, technical salesperson, territory manager, sales engineer, solutions consultant, and the like.
"Salesfolks is so excited about our partnership with the NAASE because we share a similar purpose," said Roman Grinev, CTO of Salesfolks. "Both the NAASE and Salesfolks strive to advance, empower and connect sales engineers in meaningful ways across multiple industries. We will be integrating the CSE accreditation from NAASE directly into Salesfolks so businesses know when they are evaluating a Certified Sales Engineer."
For more information on NAASE, the professional association for technical salespeople in all industries and sectors, please visit:
https://sales-engineering.org/
For more information on Salesfolks and to view their current Openings/Opportunities, please visit:
Contact Detail:
Company Name: North American Association of Sales Engineers
Contact Person: Ken Lambert
Email: Send Email
Phone No: 267-350-9396
State: New Hampshire
Country: United States
Website Url: http://www.sales-engineering.org/

Source: www.PRExhibition.com