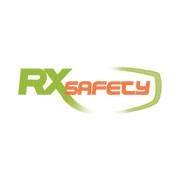 09/01/2021 – Middlesex, NJ: Wiley X is an outstanding manufacturer of prescription sunglasses. Whether you are looking for prescription sunglasses for playing your favorite sport or prescription sunglasses for your next beach vacation, you can find your next perfect pair of sunglasses with Wiley X.
For these reasons, we want to discuss four of the best prescription Wiley X sunglasses that you can find in our store. At Rx Safety, we have a whole host of stellar prescription sunglasses—including Wiley X eyewear. The eyewear below is functional, stylish, and extremely versatile. We're confident that you will be satisfied.
Wiley X Aspect

The Wiley X Aspect frame is sleek, functional, and extremely stylish. It will keep your eyes safe and secure, whether you are on the court or relaxing near the pool. You will find that these lenses contain 100% UVA/UVB protection, provide distortion-free clarity, and are ANSI Z87.1 approved. You can find these frames in colors like matte back and matte demi. You can also find frame colors like polarized emerald mirror, polarized bronze mirror, and polarized green platinum.
Wiley X Romer 3

Now, let's talk about the Wiley X Romer 3 frame. This model of Wiley X prescription sunglasses has a 90-degree Wrapback, meaning that you won't need to worry about tunnel vision. You'll also notice that these sunglasses are extremely safe. They meet MIL-PRF-32432 (GL) ballistic standards and ANSI Z87.-2010 standards. Coming in colors like matte black with smoke grey and clear lenses, you'll look great and be protected at the same time.
Wiley X Brick

Next, the Wiley X Brick model has tons of flexibility. You can wear these sunglasses in challenging conditions and when you are relaxing on the weekend. Along with providing 100% UVA/UVB protection, the Wiley X Brick model has a cavity seal that can protect wearers against pollen and light. Coming in colors like black ops matte black, you can confidently wear these sleek sunglasses—wherever you are.
Wiley X Vallus

Finally, let's talk about the Wiley X Vallus model. It meets ANSI Z87.1 safety standards, has thick temples for additional coverage and protection, and has 100% UVA/UVB protection. With high mass and high-velocity impact protection, you'll be well protected in all types of conditions. You'll find this model in matte graphite with grey silver flash.
Purchasing Your Wiley X Eyewear From Rx Safety
These five models are fantastic. Whether you are interested in one or several of these models, you will undoubtedly make an excellent choice.
No matter your interest, we encourage you to purchase your Wiley X sunglasses from Rx Safety. As a certified Wiley X distributor, we can guide you to the best frames for your needs. Along with this, we offer prescription lenses available for these models—all at affordable prices. To learn more about the models we offer and how we can help you, don't hesitate to contact us.
About Us:
Rx Safety is an American manufacturer of affordable prescription safety glasses and performance eyewear. A family-owned and operated business, with a state-of-the-art digital ophthalmic lab and the online store providing affordable, top-of-the-line prescription safety glasses, sunglasses and performance eyewear on the market. All the safety glasses always meet or exceed the ANSI Z87+ standards for high impact, to be safe and secure while working in any kind of hazardous environment. Besides standard safety glasses, we offer a broad selection of prescription shooting and tactical glasses, prescription youth sports glasses, fishing and motorcycle glasses designed and tested to meet our high standards. As an authorized distributor of Wiley X, Bobster, ESS, and BodySpecs, Rx-Safety.com offers a full line of prescription safety glasses straight from the manufacturer at wholesale prices. Feel free to call at 732-356-1493 or email at service@rx-safety.com
Like us: https://www.facebook.com/RxSafety/
Follow us: https://www.instagram.com/rx_safety/
Subscribe us: https://www.youtube.com/user/RXSafetyVideos/
Retweet us: https://twitter.com/RXSafetyEyewear/
Contact Detail:
Company Name: RX Safety Glasses
Contact Person: Ryan Phillips
Email: Send Email
Address: 123 Lincoln Blvd, Middlesex
State: NJ 08846
Country: United States
Website Url: https://rx-safety.com/


Source: www.PRExhibition.com