Gone are the days where robot vacuums are only expected to be functional. Today's robot vacuum must not only be functional, it must also be intelligent. It has moved from being able to do basic cleaning with random movement to efficient and targeted cleaning. AI has now become an industrial standard for robot vacuum; which significantly improves users' experience and satisfaction. This technological advancement has attracted a whole host of players into the robot vacuum market. Among the best robot vacuum brands, is the Uoni robot vacuum.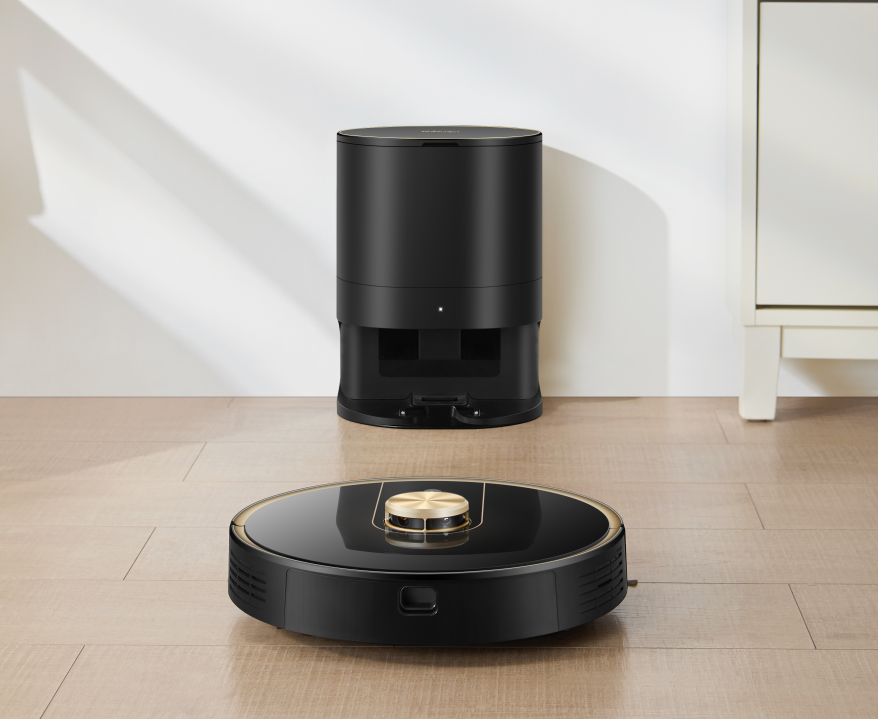 Robot vacuums are technology-driven products, which means that they require advance technological know-how. Uoni is a global brand focused on intelligent robot vacuum, the core research and development team members have more than 15 years of experience in technological innovation and development of various types of robot vacuum.
Uoni 's flagship V980 plus, is a self-cleaning robot vacuum. When Amazon went live with Uoni V980 plus, it was well received by consumers. Because, it not only has an eye-catching design, it is also users friendly meeting the user's every cleaning needs.
Then again, the key to buying robot vacuum is to choose the one that suits you. Read on and see if Uoni V980 plus meets your needs.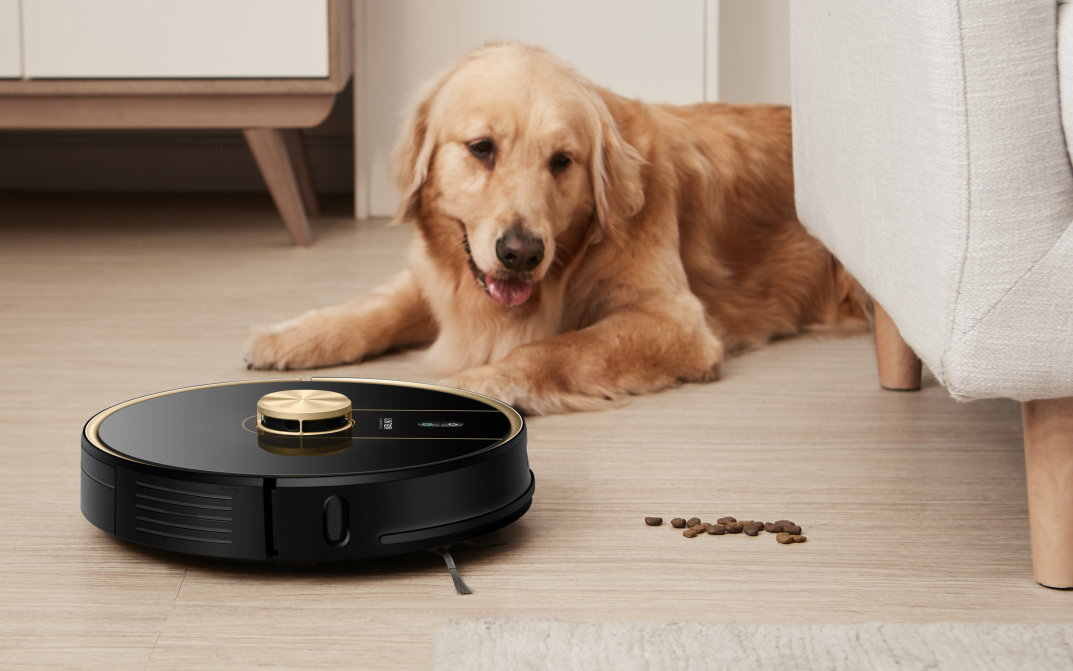 Highly intelligent cleaning method
Uoni V980 plus is an all-in-one robot vacuum that vacuums, sweeps, mops and automatically disposes of collected dusts and dirt. It has a maximum suction power of 2700Pa, which means whether it is pet hair or sand brought in by cats or dogs, it will be sucked up completely. If you need to mop the floor, just slide in the electronically controlled water tank installation horizontally into the bottom of the dust box.
At the end of every cleaning session, the V980 plus automatically returns to the dust collection bin, dust and dirt from the robot vacuum dust box will be automatically sucked into the dust collection bin. In order not to cause secondary pollution, the whole process is carried out in an airtight environment. Although the noise generated by the dust collection process can be very loud, the dust collection time is generally maintained at 10 seconds only, so as not to affect peace and quiet in the home.
Advanced navigation planning system
Uoni V980 plus utilizes 8th generation laser navigation technology. Its top laser head rotates at high speed to scan the layout of the house, and the scanned layout outline can be seen directly on the APP.
When cleaning the house, it takes a "Z" route orientation. When an obstacle is encountered, it will promptly activate the barrier avoidance function. For example, when identifying the legs of the table, if the space is relatively small, the robot vacuum will avoid it. However, if there is enough space, it will easily maneuver around the legs of the table to carry out cleaning.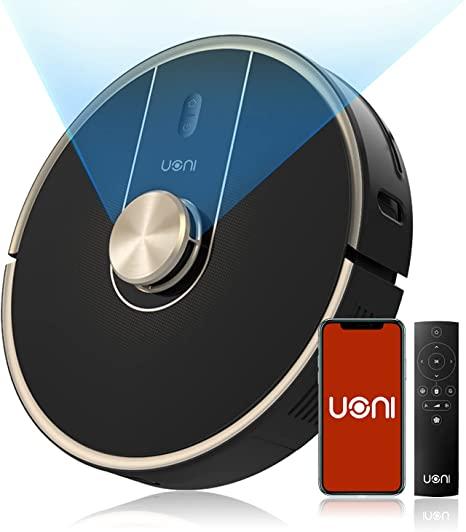 Long-lasting battery life
The battery life of a typical robot vacuum is relatively short, normally robot vacuum needs to be charged multiple times before it can complete whole cleaning session of the house, which greatly affects the cleaning efficiency. The V980 plus powered by a 5200mAh lithium battery, can clean for up to 3 hours within a single use, which is especially useful for large houses. If the battery needs to be charged, the Uoni V980 plus records the last cleaning spot and will restart at that last spot after being recharged.
Summary
Whether it is hardware configuration or functional design, the cleaning experience from the Uoni V980 plus is a great improvement over a regular robot vacuum. Automatic dust collection, precise navigation, sensitive barrier avoidance and long-lasting battery life ensure a clean house with one click. And on the APP, in addition to being able to see the cleaning progress of the robot vacuum directly, you can also choose different cleaning modes according to your needs, such as setting up cleaning exclusion zones, selected area cleaning and schedule cleaning time. All these features are very useful and convenient, especially if you have a large house. Uoni V980 plus undeniably one of the best robot vacuums out there, is truly a great choice.
Contact Detail:
Company Name: Uoni
Contact Person: Vera Zhuang
Email: Send Email
Country: United States
Website Url: https://uoni.com/


Source: www.PRExhibition.com