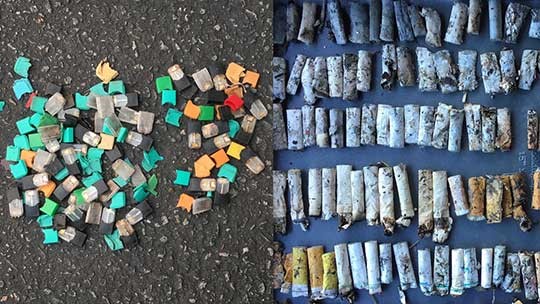 According to previous reports, a joint investigation by the Bureau, Sky News, and the Daily Telegraph suggests that disposable vapes are being thrown away every second in the UK. Over a year, this is enough lithium to make roughly 1200 electric car batteries. While each vape contains just 0.15g of lithium, the scale of the waste means about 10 tons of the metal ends up in landfills.
Sales of disposable vapes are currently booming. A survey by Opinium – on behalf of Material Focus, a not-for-profit recycling organization – found 18% of 4,000 people surveyed had bought a vape in the previous year, with 7% buying a disposable vape. Having virtually disappeared, disposable vaping now appears to be driving the growth in the overall e-cigarette market.
The Opinium figures suggest that about 168 million disposable vapes are being bought annually in the UK. Most devices, also known as disposable vapes, contain a rechargeable battery but no charging port and are designed to be disposed of once the battery runs out.
As we all know, different parts, such as lithium batteries, coils, liquid, and plastic or metal casings, must be disposed of separately, and all components cannot be thrown into the trash. After being disassembled into different pieces, the recycled disposable vape still needs to go through landfills for hazardous waste treatment and harmless treatment. Whether it is industrial compost landfill or incineration, it will cause harmful effects on the environment.
The UK government wants to introduce a comprehensive recycling program to ensure as much e-cigarette waste as possible is recycled and disposed of safely. It is hoped that the product's biodegradability can be improved and recycled and reusable paper and aluminum foil can be used as much as possible.
Undoubtedly, 「recycling」 and 「degradable」 have become the two keywords in the disposal of disposable vape waste. However, many places are advocating for consumers to sort disposable vape waste. However, the problem is that many disposable vapes are not designed for Recycling, and they still end up in landfills and incinerators.
However, many e-cigarette brands are unaware that the increasing production of disposable vapes also leads to harmful environmental impacts in landfills, hazardous waste disposal, and carbon emissions, becoming more serious.
In the context of global carbon neutrality, in addition to efforts to prevent underage tobacco use, vape market practitioners and consumers have to think about how to solve environmental problems.
Fortunately, global e-cigarette brands have focused on environmental protection in recent years. From garbage classification, and "trade-in" recycling, to the use of degradable materials, global e-cigarette brands are taking action and have explored an effective way to protect the environment.
Riot E-liquid has launched 「Riot – the first disposable vape recycling scheme in the UK」, with major retailers and waste management companies. And recyclers with the common goal of developing the infrastructure needed to facilitate disposable vape, to promote the recycling of disposable vape.
888 Vapour, in partnership with Biffa, has introduced a comprehensive recycling program to ensure that as much vaping waste as possible is recycled and disposed of safely.
A few years ago, China's e-cigarette brand RELX also launched activities to protect the public environment, such as 「unlimited brand trade-in」 and「empty pod recycling plan」. However, there is still a long way to go to reduce environmental pollution by Recycling, which requires long-term user education and market cultivation.
Recently, China's e-cigarette brand OUKITEL VAPE launched a completely biodegradable PLA solution, producing the world's first biodegradable disposable vape, which synthesized polylactide (PLA) material from cornstarch. It takes 3-6 months to degrade under the conditions of industrial composting thoroughly.
Polylactic acid (PLA) is a new type of bio-based and renewable biodegradable material made of starch raw materials proposed by renewable plant resources (such as corn, cassava, etc.). It has good biodegradability and can be completely degraded by natural microorganisms under specific conditions, eventually producing carbon dioxide and water.
How to produce products that are suitable for the environment and can even be completely degraded in nature will become a new direction. Although the final results of these approaches still need to be discovered, it will take a long time for these plans to resonate with consumers.
They believe that as long as e-cigarette brands are willing to think about waste issues, pods and batteries will have the opportunity to find better recycling solutions, and the e-cigarette plastic crisis can be solved better. The combination of 「recycling」 and 「degradable」, This is the best way to deal with e-cigarette waste.
Undoubtedly, many e-cigarette brands, such as Riot E-liquid,888Vapour,Relx,OukitelVape, etc. They have explored a practical path of environmental sustainability. Environmental protection is a long-term process, and the e-cigarette industry should have a consensus on environmental issues and be willing to undertake and solve environmental problems jointly.
Contact Detail:
Company Name: OUKITEL VAPE
Contact Person: Layne
Email: Send Email
Country: China
Website Url: www.oukitelvapein.com

Source: www.PRExhibition.com