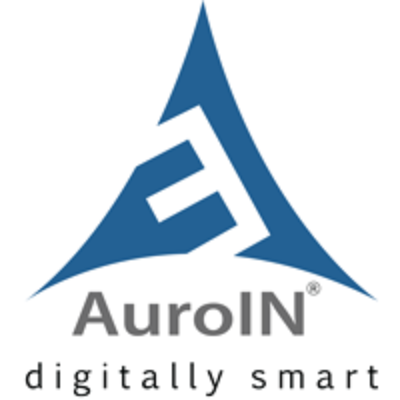 Dec 27, 2022 – New York City, NY – Digital marketing is an effective way to increase website traffic, but does it satisfy your key objective? It doesn't matter how good your website is from a designing perspective; the end goal is to increase traffic, keyword ranking, inquiries, sales, and ultimately revenue. Even the most appealing site isn't valuable from a marketing perspective if it doesn't accomplish that ultimate goal. This is where you need SEO services from an experienced digital marketing agency.
Do you feel like your current SEO strategy is producing the results you want? Including a few popular search terms in your headers and title tags won't do much to boost your company's online visibility. On the other hand, if your company implements an SEO strategy with the goal of generating qualified leads and directing those leads to the information they require, it may see a significant increase in its profits.
Read on to learn what questions you should ask yourself when making an SEO strategy and how to effectively optimize your website to get a higher return on investment (ROI).
1. Is your SEO plan successful at bringing in potential customers?
Because of search engines, customers have more power than they ever have had in the past to influence how products are marketed to them. They have the ability to find exactly what they are looking for, and SEO is the best way to increase the likelihood that your company will come up in their search results when they are looking for a product or service that you offer.
For a targeted SEO strategy, you need to do a lot of keyword research to find out which words and phrases related to your business are being searched for by people on the internet. Some marketers may try to rank for broad terms and may even be successful, but this is not the best way to do it. Instead, you should target long-tail keywords.
The search volume for "SEO Company in New York" may be lower than that for "SEO," but understand the intent behind it. Although the first is a narrowly focused term with a small audience, it shows focused intent, while the second is a more generic term with more generalized goals but no specific intent.
Long-tail keywords are more likely to turn visitors into customers than general keywords, but not all of the traffic you get will turn into customers. Both the quantity and quality of the traffic that comes to your website are important, but the number of qualified leads is significantly more important. This is because qualified leads are more likely to result in a sale.
2. What is your website's conversion rate?
Once you have verified the quality of your site's visitors, your next step should be to ensure they make a purchase. The term "conversion" can refer to a variety of actions taken by site visitors that lead to a sale or other desired actions, and it varies from business to business.
How many people are visiting your e-commerce site, submitting an inquiry, or making purchases? is an important question to ask yourselves. When it comes to search engine optimization (SEO), it is challenging to convince visitors to take the action that you want them to take on your website. It's good if there's an increase in the number of clicks and visitors, but improving the ROI should be your primary focus.
Create a list of goals for your website, and make it a habit to check in on its progress on a regular basis. If you have a lot of visitors but not many conversions, it's possible that it's time to reevaluate your keyword strategy, your landing page, and your content approach.
3. Does your SEO strategy offer good value for the money?
If you are the owner of a company or the marketing manager for that company, you are aware of how important it is to evaluate the return on investment, or ROI, of each and every marketing strategy. No matter how many leads or sales a strategy brings in, it is only profitable if the amount of money made from them is greater than the amount of money spent to acquire them.
The question now is, how can you determine whether or not your SEO strategy is cost-effective? With the advanced analytics tools available to Internet marketers, it's not hard at all. AuroIN recommends Google Analytics because it is free and gives you all the information you need to figure out how successful you are. Look at different statistics, such as the number of visitors, where they come from, how long they stay on your site, how often they leave, and how often they come back. You can also set up goals to figure out your conversion rate.
This might be hard to do on your own, but any SEO company with experience will be able to give you these numbers on a regular basis. You can easily develop a cost-effective strategy by keeping an eye on them and adjusting your approach as needed.
4. Does your search engine optimization boost revenue?
If you were hoping to find a definitive answer to the question of whether or not SEO boosts sales, you may be disappointed. Truthfully, SEO has the potential to generate qualified leads, attract traffic that will convert, and be incredibly cost effective; however, it is up to you to develop a strategy that does so.
While this can be frustrating, SEO is one of the best ways to build and sustain a successful online presence. It may take some time before you see any results, but it could ultimately lead to higher sales and a more successful company.
From a marketing point of view, it can be among the most effective long-term strategies. Consider the fate of traditional media like newspapers and television. If you pay to have an ad displayed for a certain amount of time, it will be shown to viewers during that time, but if you stop paying, the ad will no longer be distributed.
However, that is not the case with your page. Although regular upkeep is required, data is retained indefinitely unless explicitly deleted. The more SEO work you put into your site, the more benefit you'll get from it and the more people you'll be able to reach. The possibilities for growth are practically limitless now that you have access to sophisticated analytics tools.
Do you want assistance with your SEO strategy?
The time has come for you to evaluate your SEO strategy now that you know what questions to ask. Is your website getting enough traffic from search engines to generate sales? Do they convert? And do you feel that the amount you are spending is acceptable?
It's possible that after reading this article, you've gained some insight into how successful your SEO campaign actually is! And that's fantastic news!
On the other hand, if reading this article has made you realize that the SEO plan you've set up for your business isn't working, AuroIN can help. We have a complete team of SEO experts working in-house who are accustomed to increasing revenue for their clients. They will work with your business to find out what your goals and needs are, and then they will create an SEO strategy to meet those needs. For immediate assistance, please visit auroin.com, or if you'd prefer to speak with a specialist, please call 315-533-1323 or send an email to sales@auroin.com.
About AuroIN: AuroIN is a full-service digital marketing agency in NYC that has been in business since 2000 and offers comprehensive support for its clients' digital marketing programs. The experts at AuroIN understand both the importance of business principles and the nuances of cutting-edge digital technologies. AuroIN offers every digital marketing service imaginable, from research and planning to brand development, content marketing, social media marketing, and local SEO.
Like Us: https://business.facebook.com/AuroIN
Subscribe Video: https://www.youtube.com/user/auroin
Retweet us: https://twitter.com/auroin
Contact Detail:
Company Name: AuroIN LLC
Contact Person: Media Relations
Email: Send Email
Address: 285 Fulton Street, Suite 8500
City: New York
State: NY – 10007
Country: United States
Website Url: https://auroin.com/contact/


Source: www.PRExhibition.com