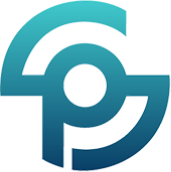 05/16/2023- Middlesex, NJ: If you aren't already aware, if you're doing any type of laser or welding work, you really need to have the right type of laser welding glasses. Of course, you can't just simply use a pair of sunglasses; you also need to understand what shade of lens you need to ensure they are dark enough. But also, at the same time, they need to allow in enough light for you to be able to continue your work.
Phillips Safety helps to take out the guesswork of that and provides not only a large range of laser safety glasses or laser goggles but also helps to provide all the necessary information about the shades and wavelengths they protect against. This way, you can easily decide which options you need based on your work type.
In the spirit of this, Phillips Safety is also happy to announce two new laser + welding filters. These are the CD2 IR3 and the CD2 IR5. Both also have extremely durable and strong polycarbonate lenses that are perfect for welding, depending on your desired visible light transmission.
CD2 IR3 Welding Laser Safety Glasses

If you're looking for an option that has better visual light transmission, then choose the IR3 models. These come with a VLT of 14% while still being an excellent option for both IR and CO2 lasers and welding.
These are also in a shade 3 green lens. Next, consider getting the CD2 IR3 Laser Safety Glasses Model 300. It comes with those polycarbonate shade 3 green lenses and a black colored frame. In addition, they have permanent side shields as well as temples that are adjustable for maximum comfort.
Not only is the VLT 14%, but they have an OD 7+ which is at the 10600 nm wavelength. These frames also have rectangular-shaped frames and have both ANSI Z87+ and ANSI Z136.1 safety ratings.
CD2 IR5 Welding Laser Safety Glasses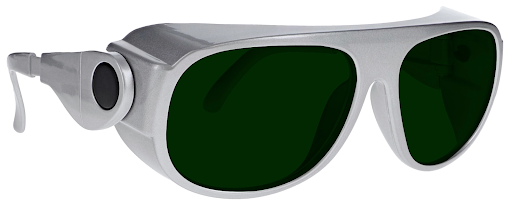 These laser welding glasses typically come with shade 5 green welding lens filters. If you take a look at the CD2IR5 Laser Safety Glasses Model 66, these silver or black frames come with VLT ratings of 2.5% with a similar OD 7+ at 10600 nm wavelengths.
These frames are made of ultra-light plastic and also come with those side shields to protect against sparks. You're going to be fully protected as they come with ANSI Z136.1 and ANSI Z87+ impact and other safety ratings for good measure.
These are an excellent pair of laser safety glasses when you're looking for a darker shade to protect your eyes from those bright flashes that can come with welding or those dangerous lasers that should never come in contact with your eyes.
Neither option is really available as a prescription option, but both laser welding glasses are usually able to fit over most glasses, so you can ensure that your eyes are fully protected while you're working with laser, bright lights, and the heat that comes from welding in the process. You're covered!
About Us:
Phillips Safety Products Inc. is the world leader in occupational safety products. Phillips Safety specializes in safety glasses for laser, radiation, welding, and glass working among others. The Company's products include laser safety glasses, radiation safety glasses, glassworking eyewear, and welding safety glasses. Phillips manufactures other safety products, including sheeting, barriers, signs, glass, and lenses. The Phillips family has been in the occupational safety industry for over 100 years and continues to play an active role in the community. Don't hesitate to be a part of the Phillips Safety family. If you need help or more information about our products, e-mail us at info@phillips-safety.com, or call us at 1-866-575-1307.
Like us: https://www.facebook.com/PhillipsSafety/
Follow us: https://www.instagram.com/phillips_safety
Subscribe us: https://www.youtube.com/@PhillipsSafety
Contact Detail:
Company Name: Phillips Safety Products, Inc
Contact Person: Media Relations
Email: Send Email
Phone No: 1-866-575-1307
Address: 271 Lincoln Blvd
City: Middlesex
State: NJ 08846
Country: United States
Website Url: https://phillips-safety.com


Source: www.PRExhibition.com