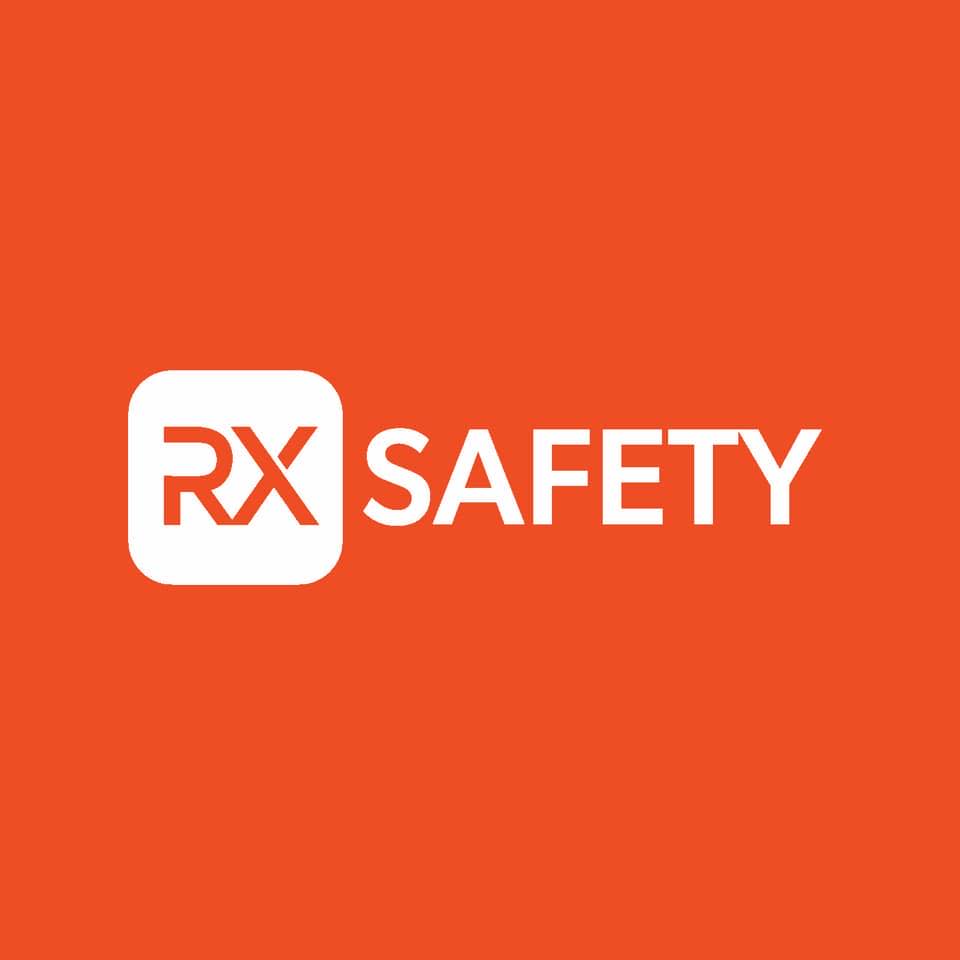 18/05/2023- Middlesex, NJ: Some safety glasses come with a feature where you can have them come with an RX insert. These are prescription lenses that easily attach to the inside of these frames, so those who need prescription safety glasses are able to enjoy some of the optimum options on the market. That means going for options that have improved comfort and enhanced safety features, all the while being able to see clearly in the prescription of your choice.
Industries that can benefit from them are any that require safety glasses in general. These can range from healthcare to manufacturing to construction as well. They don't compromise the effectiveness or safety features of these glasses; in fact, getting a pair of safety glasses with an RX insert only helps improve the user's vision. They won't affect the frames' appearance as the insert tends to be smaller and mounted on the inside of the frames.
They also don't reduce or eliminate any safety features and, in fact, allow you to take advantage of the specialized non-prescription safety lenses on these frames. It can also save money as you will only need regular RX inserts without needing coated or tinted lenses.
Let's take a look below at some options that can be considered safety glasses with RX insert as an option.
Geardo Safety Glasses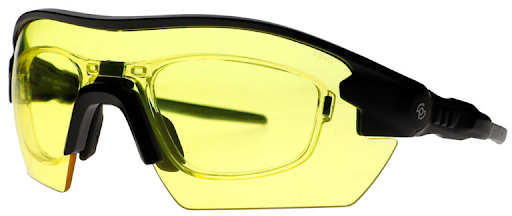 The Geardo Safety glasses come with four different lens color options such as gray, clear, yellow, or orange. These can now be used with the RX inserts that snuggly fit behind these lenses. On top of that, you can take advantage of these semi-rimless wraparound frames constructed of TR-90 nylon. That means you get very strong lenses that are ultra-lightweight.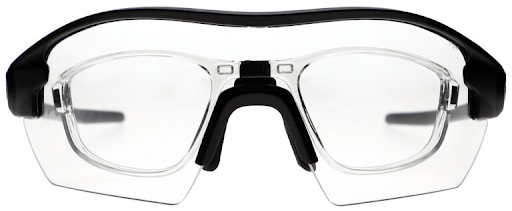 Besides being easy to wear all day, they come with both temple bars and nose pads that are rubberized for maximum comfort. These frames also come with an ANSI Z87+ impact rating. None of that is lost when you get any options with RX inserts.
Bolle Tracker Safety Glasses

You can grab a pair of Bolle Tracker Safety Glasses with an RX insert and a foam gasket that's removable and easy to clean. The gasket itself provides an additional layer of protection against dirt and debris, as well as helps with ventilation.

The Tracker comes in a wraparound design, and there are five different styling options available, each one of them possible to become safety glasses with an RX insert. Protection also comes from the fact that they have achieved CSZ Z94 and ANSI Z87+ high velocity and high impact safety ratings.
ESS Crossbow Suppressor 2X KIT Safety Glasses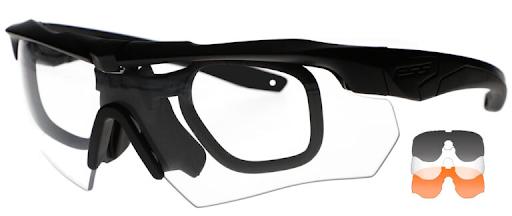 The ESS Crossbow series are extremely flexible, coming with an interchangeable lens system that is also true of its Suppressor Safety Glasses model. That means you can get an RX insert with these making them prescription safety glasses, and switch out the non-prescription lenses between various colors as is your preference.

They are extremely lightweight and large and come with EN166 and ANSI Z87.1 ratings and military ballistic ratings such as MIL-PRF-32432. You can get these with Smoke Gray, Clear or Hi-Def copper lenses. If you have any questions, talk to our experts through our chat, e-mail us at service@rx-safety.com, or give us a call at +1 888 245 6638.
About Us:
Rx Safety is an American manufacturer of affordable prescription safety glasses and performance eyewear. A family-owned and operated business, with a state-of-the-art digital ophthalmic lab and the online store providing affordable, top-of-the-line prescription safety glasses, sunglasses, and performance eyewear on the market. All the safety glasses always meet or exceed the ANSI Z87+ standards for high impact, to be safe and secure while working in any kind of hazardous environment. Besides standard safety glasses, we offer a broad selection of prescription shooting and tactical glasses, prescription youth sports glasses, fishing, and motorcycle glasses designed and tested to meet our high standards. As an authorized distributor of Wiley X, Bobster, ESS, and BodySpecs, Rx-Safety.com offers a full line of prescription safety glasses straight from the manufacturer at wholesale prices.
Like us: https://www.facebook.com/RxSafety/
Follow us: https://www.instagram.com/rx_safety/
Subscribe us: https://www.youtube.com/user/RXSafetyVideos/
Retweet us: https://twitter.com/RXSafetyEyewear/
Contact Detail:
Company Name: RX Safety Glasses
Contact Person: Ryan Phillips
Email: Send Email
Address: 123 Lincoln Blvd, Middlesex
State: NJ 08846
Country: United States
Website Url: https://rx-safety.com/


Source: www.PRExhibition.com