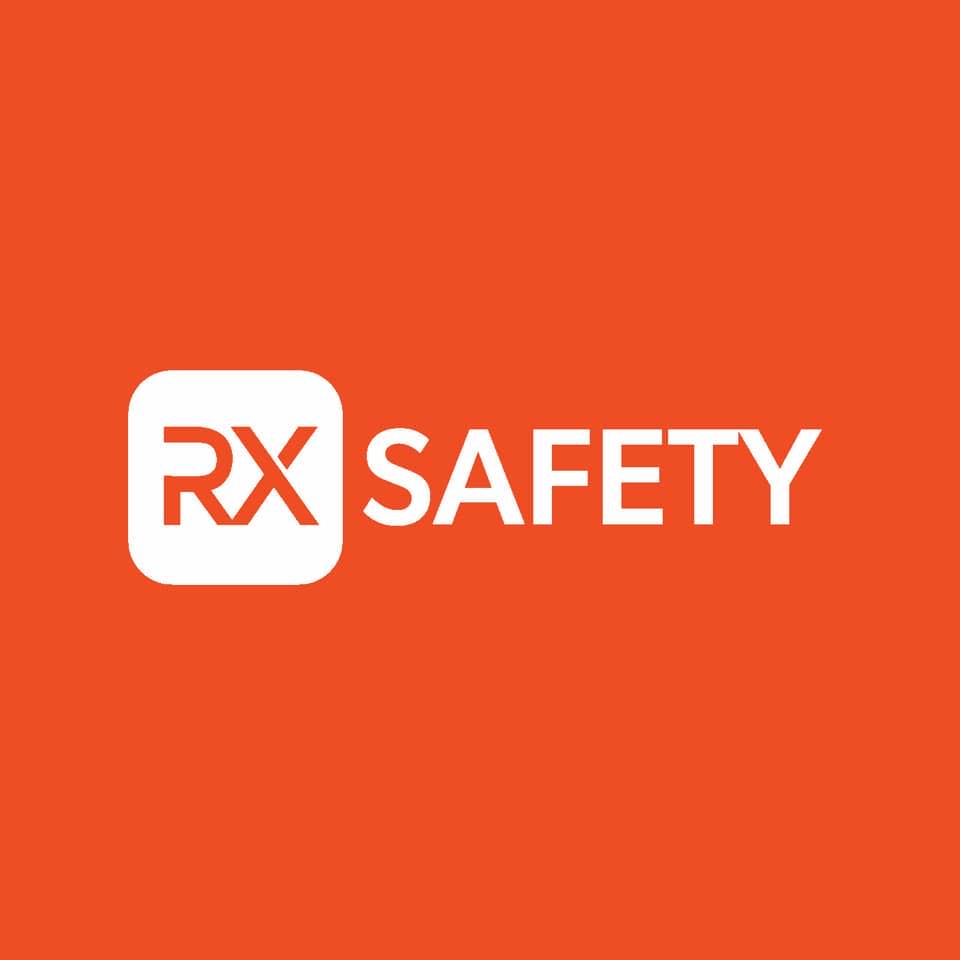 12/06/2023- Middlesex, NJ: For those that swim regularly but also wear prescription glasses, it can be annoying when your vision suddenly gets reduced in the water. You're still able to swim properly, but you start to rely more on intuition and cannot always see clear instructions from your coach if you're swimming professionally or from others when you're just enjoying the pool or beach.
That can lead to a misunderstanding of critical information because you cannot tell if there's an actual emergency, or it can also hamper the enjoyment of being in the body of water because you won't be able to view everything clearly. That can easily be corrected by getting yourself the right pair of prescription swimming goggles at RX Safety.
Getting swimming goggles with a prescription means seeing just as clearly as possible as you would when wearing your prescription glasses. That means you can watch out for hazards easier and can enjoy the activities more.
Let's take a look at some prescription goggles swimming-based that will not only give you the correct vision underwater but also comfortably as well. That means no more having goggles pinch on your face, but actually securely stay on, not let the water in, and feel comfortable all day.
Leader Prescription Adult Swimming Goggles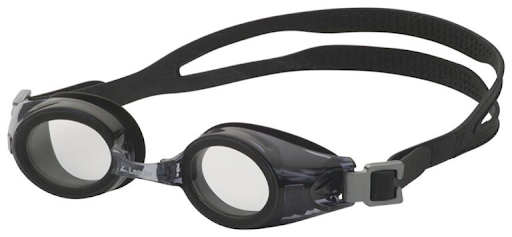 You'll get a secure and leakproof fit when you go with this model by Leader. You can choose your color from clear, cherry, black, or blue. The eye seals are built out of silicone to ensure a snug fit combined with the adjustable nose bridge and strap. The eye seals are also hypoallergenic.
The greatest part of the Leader Adult Swimming Goggles is that you can get any sized prescription to make these prescription goggle swimming ready. And you can have them built with the prescription online via RX Safety.
Rec Specs Frogeye Adult Prescription Swimming Goggles

Coming with a unique two-lens solution, The Rec Specs Frogeye is great for when you're both in and out of the water. The first lens is all about helping with light transmission and maximizing clear vision, while the second lens can be your prescription lens. You can get these in either smoke crystal, clear crystal, aqua crystal, and blue fade crystal.
In addition, you can make these prescription goggles for swimming that can also have photochromatic lenses used. That means they will always adjust to the current weather situation and get darker or lighter as needed.
Wiley X Propulsion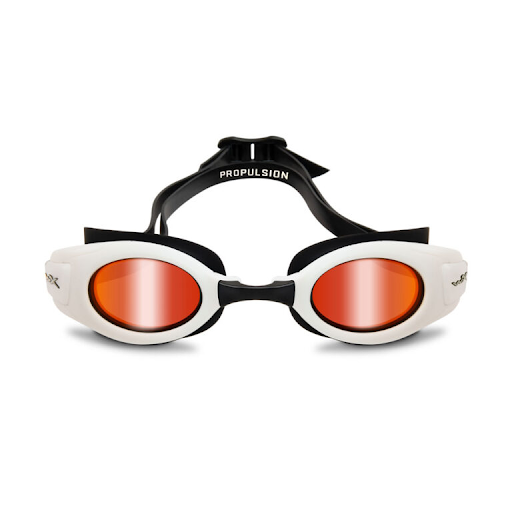 Of course, Wiley X joined the prescription swimming goggles market and has offered up an excellent choice with the Wiley X Propulsion model. These swimming goggles are one-size-fits-all and come designed with speed in mind.
You're going to also have an eye cup reach to attach to your face for a secure fit, as well as an adjustable nose bridge. You can get them in two styles which are White with Red Mirror Lens or Matte Black with Gold Mirror Lens. These swimming goggles are also available as prescription goggles for swimming.
In conclusion, when it comes to prescription swimming goggles, RX-Safety offers a wide range of frames to suit your needs. Whether you require corrective lenses or prescription sunglasses, you can easily explore your options and make a purchase directly on their website. Don't forget that with RX-Safety, you have the convenience of discovering your precise prescription details while ordering your lenses. So dive into the world of prescription swimming goggles with confidence, knowing that RX-Safety has got you covered. If you have any questions, talk to our experts through our chat, e-mail us at service@rx-safety.com, or give us a call at +1 888 245 6638.
About Us:
Rx Safety is an American manufacturer of affordable prescription safety glasses and performance eyewear. A family-owned and operated business, with a state-of-the-art digital ophthalmic lab and the online store providing affordable, top-of-the-line prescription safety glasses, sunglasses, and performance eyewear on the market. All the safety glasses always meet or exceed the ANSI Z87+ standards for high impact, to be safe and secure while working in any kind of hazardous environment. Besides standard safety glasses, we offer a broad selection of prescription shooting and tactical glasses, prescription youth sports glasses, fishing, and motorcycle glasses designed and tested to meet our high standards. As an authorized distributor of Wiley X, Bobster, ESS, and BodySpecs, Rx-Safety.com offers a full line of prescription safety glasses straight from the manufacturer at wholesale prices.
Like us: https://www.facebook.com/RxSafety/
Follow us: https://www.instagram.com/rx_safety/
Subscribe us: https://www.youtube.com/user/RXSafetyVideos/
Retweet us: https://twitter.com/RXSafetyEyewear/
Contact Detail:
Company Name: RX Safety Glasses
Contact Person: Ryan Phillips
Email: Send Email
Address: 123 Lincoln Blvd, Middlesex
State: NJ 08846
Country: United States
Website Url: https://rx-safety.com/


Source: www.PRExhibition.com