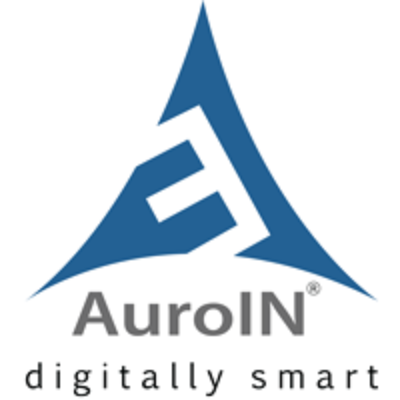 Empowering Businesses by Yoast SEO and Technical SEO driven by Advanced AI Technology for Unparalleled SEO Results
[NewYork, July 4, 2023]: AuroIN, a leading digital marketing agency, is thrilled to unveil its groundbreaking AI-powered services: Yoast SEO and Technical SEO. These cutting-edge solutions are designed to revolutionize the way businesses approach search engine optimization and enhance their online presence.
Yoast SEO, driven by artificial intelligence, offers an array of benefits that empower companies to optimize their websites and achieve higher search engine rankings. With Yoast SEO, businesses gain invaluable insights and recommendations for improving on-page elements, such as content quality, keyword usage, and metadata. By following these recommendations, businesses can enhance their online visibility, attract more organic traffic, and increase the likelihood of conversions. Yoast SEO serves as a comprehensive toolkit for businesses to optimize their websites and stay ahead of the competition.
Complementing Yoast SEO, AuroIN's Technical SEO services leverage the power of AI algorithms to analyze and optimize critical aspects of a website's architecture. This includes optimizing XML sitemaps, improving website performance and mobile responsiveness, and effectively managing redirects. By addressing these technical elements, businesses can ensure that their websites are search engine-friendly, resulting in higher rankings, improved crawlability, and a better user experience. AuroIN's Technical SEO services provide the necessary foundation for businesses to maximize their online visibility and achieve long-term success.
According to the CEO of AuroIN, "The launch of Yoast SEO and Technical SEO represents a significant milestone for AuroIN and our clients. In order to provide companies with all-encompassing solutions that consistently provide remarkable outcomes, we have integrated the capabilities of AI technology with our extensive knowledge of SEO. Helping businesses achieve SEO excellence and stay one step ahead of the competition is one of our primary missions."
The launch of Yoast SEO and Technical SEO represents a significant milestone for AuroIN and its clients. By integrating the capabilities of AI technology with their extensive SEO expertise, AuroIN aims to deliver comprehensive solutions that consistently yield exceptional results. Advanced AI algorithms empower businesses to navigate the ever-evolving SEO landscape and maintain a competitive edge.
Early adopters and industry leaders have already shown tremendous interest in AuroIN's AI-powered services. During the beta testing phase, customers reported substantial improvements in search engine rankings, increased website traffic, and higher conversion rates. By harnessing the power of AI, businesses can unlock unprecedented opportunities for growth and success in the digital realm.
Discover the future of SEO by visiting AuroIN's website at www.auroin.com to learn more about their AI-powered services, including Yoast SEO and Technical SEO. Take advantage of this game-changing technology to optimize your website, drive organic traffic, and achieve SEO excellence. To get started, contact AuroIN's dedicated sales team at +1 315 533 1323 or email sales@auroin.com . Revolutionize your SEO strategy with AuroIN's AI-driven expertise and propel your online presence to new heights.
About AuroIN: AuroIN is a prominent digital marketing agency that specializes in AI driven services, including social media marketing, content marketing, and search engine optimization (SEO). AuroIN has assisted a large number of organizations across a wide range of sectors in achieving their objectives in internet marketing. The company's staff is comprised of seasoned experts, and it has a proven track record of producing great results.
Like: https://business.facebook.com/AuroIN
Subscribe: https://www.youtube.com/user/auroin
Retweet: https://twitter.com/auroi
Contact Detail:
Company Name: AuroIN LLC
Contact Person: Media Relations
Email: Send Email
Address: 285 Fulton Street, Suite 8500
City: New York
State: NY – 10007
Country: United States
Website Url: https://auroin.com/contact/


Source: www.PRExhibition.com