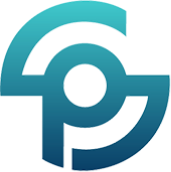 07/06/2023- Middlesex, NJ: Phillips Safety is thrilled to announce the launch of our latest innovation in eye protection for lampworking enthusiasts – the EcoWrap frame. What sets the EcoWrap apart is not just its unparalleled safety and comfort, but also its affordability. With its advanced features and cutting-edge technology, this frame is set to revolutionize your lampworking experience. Let's dive into the exceptional features that make the EcoWrap the ultimate choice for safety-conscious professionals and hobbyists alike.
ECOWRAP'S UNPARALLELED PROTECTION
The EcoWrap frame has been meticulously engineered to prioritize your eye safety during lampworking sessions. The Sodium Flare Polycarbonate filter lenses offer excellent protection against harmful ultraviolet (UV) radiation emitted during the lampworking process. These lenses effectively filter out the intense sodium flare, ensuring your eyes are shielded from potential damage without compromising visual clarity.
The EcoWrap's wrap-around shape is a standout feature that sets it apart from traditional lampworking glasses. This design provides enhanced lateral protection, guarding your eyes from all angles. The extended coverage shields your eyes not only from direct frontal exposure but also from potential hazards that may come from the sides. With the EcoWrap frame, you can confidently work with molten glass, flames, and heat, knowing that your eyes are well-protected against unexpected mishaps.
UNCOMPROMISED COMFORT

Comfort is of paramount importance during extended lampworking sessions, and the EcoWrap frame ensures you have the best experience possible. Crafted with high-quality plastic, the frame combines durability with a lightweight construction. The result is a comfortable, well-balanced frame that can be worn for hours without causing discomfort or fatigue. Additionally, the rubberized nose pads and temple bars further enhance the frame's comfort, providing a secure fit for every wearer.
The EcoWrap frame not only excels in function but also in style. Its sleek black color with full lens-view in the front adds a touch of sophistication to your work attire, making you look and feel professional. Whether you are a seasoned artisan or an enthusiastic hobbyist, the EcoWrap frame complements your style while delivering uncompromising safety and comfort.
With the launch of the EcoWrap frame, Phillips Safety has once again raised the bar in the lampworking industry. Its Sodium Flare Polycarbonate lenses, wrap-around design, superior comfort, and stylish appearance make it a must-have for every lampworking professional or hobbyist seeking unrivaled eye protection. Phillips Safety believes that neither safety nor comfort can be compromised, so the EcoWrap frame elevates your lampworking experience to new heights with both.
Visit our Sodium Flare Poly collection to learn more about the EcoWrap frame and explore our wide range of lampworking glasses specifically designed for SFP protection. For other glassworking filters, make sure to check our Lampworking Glasses and our Glass Blowing pages. With Phillips Safety's glasses you can focus on your craft with peace of mind, knowing that your eyes are optimally protected.
About Us:
Phillips Safety Products Inc. is the world leader in occupational safety products. Phillips Safety specializes in safety glasses for laser, radiation, welding, and glass working among others. The Company's products include laser safety glasses, radiation safety glasses, glassworking eyewear, and welding safety glasses. Phillips manufactures other safety products, including sheeting, barriers, signs, glass, and lenses. The Phillips family has been in the occupational safety industry for over 100 years and continues to play an active role in the community. Don't hesitate to be a part of the Phillips Safety family. If you need help or more information about our products, e-mail us at info@phillips-safety.com, or call us at 1-866-575-1307.
Like us: https://www.facebook.com/PhillipsSafety/
Follow us: https://www.instagram.com/phillips_safety
Subscribe us: https://www.youtube.com/@PhillipsSafety
Contact Detail:
Company Name: Phillips Safety Products, Inc
Contact Person: Media Relations
Email: Send Email
Phone No: 1-866-575-1307
Address: 271 Lincoln Blvd
City: Middlesex
State: NJ 08846
Country: United States
Website Url: https://phillips-safety.com


Source: www.PRExhibition.com