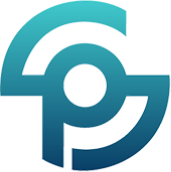 08/14/2023- Middlesex, NJ: Unfortunately, there's not a "one size fits all" in the world of lampworking and what lampworking safety glasses to consider. It all depends on what type of lampworking you're going to be doing and which type of glass-working safety glasses you will need.
Of course, there aren't that many different variations when it comes to the lenses, but it's still important that some are better for large glasswork, while others may be better for smaller glasswork. There are also different gradients and shades to consider, so getting a better understanding of these will help you when you look for your next pair of glassblowing glasses. Do keep in mind that Phillips Safety will definitely have lampworking safety glasses you can use.
You want to always wear glass-working glasses or lampworking glasses because they will protect your eyes from the high amount of exposure to UV rays and infrared, as well as any spatter from the molten glass that may find its way toward your eyes.
BoroView lenses will be a primary option to consider, and they come in two different lampworking filters. The BoroView 3.0 and BoroTruView 3.0 are best for those looking to work with small glass work and furnace work. Both versions above provide similar levels of protection and may have a different tint of lens. The BoroView 5.0 and BoroTruView 5.0 are meant to be used for large glass work, which means a harsher environment and much more brutal temperatures.
BoroView 3.0 Lampworking Glasses 70F

This 3.0 model 70F comes with green-shaded lenses that are made of polycarbonate. This is a perfect option for handling smaller, more refined glasswork and will stay light enough for all-day glassblowing work.
This model of lampworking safety glasses also comes with integrated side shields that offer an additional layer of protection against splash and splatter, so you can focus in front of you. The frame design itself is round.
BoroView 5.0 Lampworking Glasses 33

This model comes with the darker shaded lenses that are common with BoroView 5.0 lenses. That means they're going to offer maximum protection while still maintaining good enough clarity, which is perfect when working with much larger glass items. The model 33 is actually a fit-over model with peripheral protection, making it a great option to wear with prescription lenses underneath as well. Your frame choice is either black or tortoise.
BoroTruView 3.0 Lampworking Glasses 66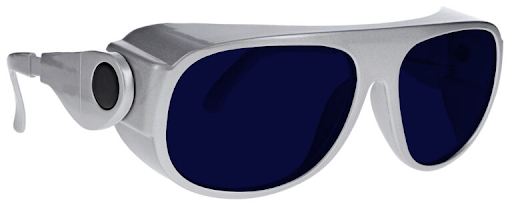 Coming in either silver or black frame colors, the model 66 has the BoroTruView 3.0 lenses, which offer similar qualities as the BoroView 3.0 but comes in a navy-tinted lens. Another excellent option when you're looking to work with finer details on smaller pieces. The frame itself is large, meaning you'll get more surface area protection around the eyes as well.
Keep in mind that the options mentioned above are only a limited representation of what we offer. Phillips Safety offers an extensive selection of frames with various lenses to cater to your specific needs. This ensures that you can find the perfect pair of glassworking glasses for yourself. If you need help or more information about our products, e-mail us at info@phillips-safety.com, or call us at 1-866-575-1307.
About Us:
Phillips Safety Products Inc. is the world leader in occupational safety products. Phillips Safety specializes in safety glasses for laser, radiation, welding, and glass working among others. The Company's products include laser safety glasses, radiation safety glasses, glassworking eyewear, and welding safety glasses. Phillips manufactures other safety products, including sheeting, barriers, signs, glass, and lenses. The Phillips family has been in the occupational safety industry for over 100 years and continues to play an active role in the community. Don't hesitate to be a part of the Phillips Safety family.
Like us: https://www.facebook.com/PhillipsSafety/
Follow us: https://www.instagram.com/phillips_safety
Subscribe us: https://www.youtube.com/@PhillipsSafety
Contact Detail:
Company Name: Phillips Safety Products, Inc
Contact Person: Media Relations
Email: Send Email
Phone No: 1-866-575-1307
Address: 271 Lincoln Blvd
City: Middlesex
State: NJ 08846
Country: United States
Website Url: https://phillips-safety.com


Source: www.PRExhibition.com