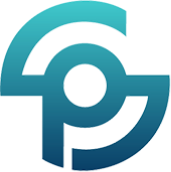 08/14/2023- Middlesex, NJ: If you're a lampworking enthusiast, you already know the importance of having the right safety equipment to protect yourself during glassworking. One essential tool that has gained popularity in the industry is the Lampworking Visor. Designed with comfort and safety in mind, the Phillips Safety Visor is a must-have for any serious glassworker. This visor can be conveniently worn over safety glasses or eyeglasses, and its adjustable headgear ensures a perfect fit for all sizes, making it incredibly easy to wear.
Now, Phillips Safety takes the lampworking visor experience to the next level with the introduction of their Sodium Flare Poly Lampworking Visor, which offers two additional lens filter options: Sodium Flare Polycarbonate with IR Shade 3 or with IR Shade 5 protection. These innovative filters are designed to provide extra UV and IR protection specifically needed for working with soft glass.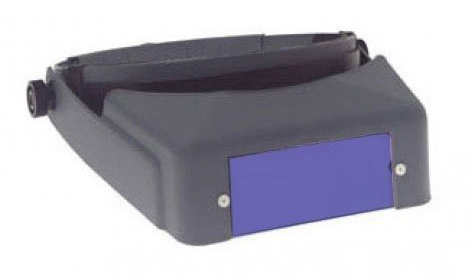 The Sodium Flare Polycarbonate lens is a game-changer in terms of sodium flare absorption and UV protection, effectively shielding your eyes from harmful rays up to 390 mm. Soft glass workers in the industry are increasingly opting for this lens due to its exceptional absorption capabilities, light weight, and impressive durability. Beyond its protective benefits, the Sodium Flare lens also offers superior comfort, allowing for clear and comfortable viewing even in high ambient light conditions. Its high Visible Light Transmission ensures you can see clearly in any lighting situation, a crucial feature for lampworking tasks that require precision.
For industries that demand Sodium Flare filtration along with IR protection, the Sodium Flare Poly with Shade 3 or 5 lenses is the perfect choice. While the standard Sodium Flare Polycarbonate lens has minimal IR absorption, these specialized filters offer enhanced protection against infrared radiation. Whether you're lampworking on soft glass, working with neon, or engaged in any other industry that requires Sodium Flare filtration combined with IR protection, these lenses have got you covered.
One of the significant advantages of the Phillips Safety Sodium Flare Poly Lampworking Visor with IR filters is the peace of mind it brings. Knowing that your eyes are shielded from both UV and IR radiation means you can focus entirely on your craft without worrying about potential health hazards. Moreover, the enhanced precision offered by these lenses ensures your work is consistently of the highest quality.
As an industry leader, Phillips Safety has always prioritized innovation and safety in their products. The addition of IR filters to their Sodium Flare Poly Lampworking Visor demonstrates their commitment to meeting the evolving needs of glassworkers. By combining UV and IR protection in one versatile visor, they have once again set a new standard for safety equipment in the lampworking community.
In conclusion, if you're a lampworking enthusiast, protecting your eyes is of utmost importance. The Phillips Safety Sodium Flare Poly Lampworking Visor with IR filters is the perfect solution to ensure both precision and protection during your glassworking endeavors. With its advanced Sodium Flare Polycarbonate lens and the option for IR Shade 3 or 5 protection, this visor is an indispensable tool for any glassworking professional.
Invest in the best, and let Phillips Safety take care of your eyes while you focus on bringing your creative visions to life. If you need help or more information about our products, e-mail us at info@phillips-safety.com, or call us at 1-866-575-1307.
About Us:
Phillips Safety Products Inc. is the world leader in occupational safety products. Phillips Safety specializes in safety glasses for laser, radiation, welding, and glass working among others. The Company's products include laser safety glasses, radiation safety glasses, glassworking eyewear, and welding safety glasses. Phillips manufactures other safety products, including sheeting, barriers, signs, glass, and lenses. The Phillips family has been in the occupational safety industry for over 100 years and continues to play an active role in the community. Don't hesitate to be a part of the Phillips Safety family.
Like us: https://www.facebook.com/PhillipsSafety/
Follow us: https://www.instagram.com/phillips_safety
Subscribe us: https://www.youtube.com/@PhillipsSafety
Contact Detail:
Company Name: Phillips Safety Products, Inc
Contact Person: Media Relations
Email: Send Email
Phone No: 1-866-575-1307
Address: 271 Lincoln Blvd
City: Middlesex
State: NJ 08846
Country: United States
Website Url: https://phillips-safety.com

Source: www.PRExhibition.com