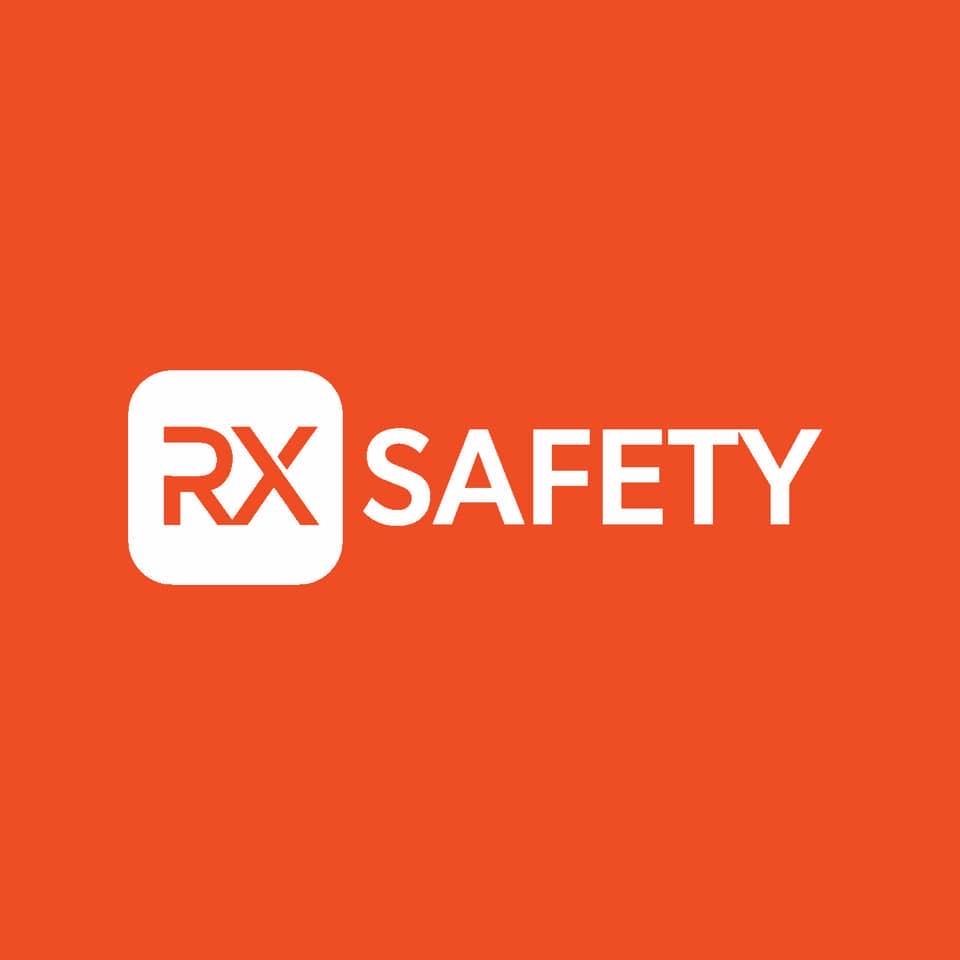 08/17/2023- Middlesex, NJ: Summer is the perfect season to embark on thrilling adventures and explore new horizons. Whether you're planning a hiking trip through rugged terrains, a snorkeling expedition in crystal-clear waters, or simply soaking up the sun on a sandy beach, safety should always be a top priority. One often overlooked but crucial travel essential is a pair of high-quality safety glasses.
In this blog post, we will highlight the importance of packing safety glasses for your summer escapades and recommend three outstanding options from Phillips Safety Glasses to ensure your travels are both enjoyable and safe.
Why Safety Glasses Matter:
When we think of summer travel essentials, items like sunscreen, swimsuits, and comfortable footwear come to mind. However, safety glasses are equally vital, as they shield your eyes from potential hazards that can arise during various outdoor activities. From harmful UV rays to flying debris, wearing safety glasses helps prevent eye injuries and ensures you can fully immerse yourself in the adventure without worrying about your eye health.
Phillips Safety Glasses: A Reliable Choice:
When it comes to safety glasses, Phillips Safety Glasses is a trusted brand known for its commitment to quality, durability, and innovative designs. They offer a wide range of safety eyewear suitable for different activities, ensuring you can find the perfect pair to match your summer plans.
1. Geardo Safety Glasses: When it comes to prioritizing both comfort and safety in your eyewear, look no further than Geardo Safety Glasses. These exceptional safety glasses seamlessly blend extreme comfort with cutting-edge design, making them a must-have for any adventure or task that demands reliable eye protection. Crafted from TR-90 nylon, the Geardo shooting glasses boast an ultra-lightweight frame that ensures you'll barely notice you're wearing them, even during extended periods. What sets the Geardo glasses apart is their meticulous attention to fit, featuring adjustable rubberized nose pads and temple bars that guarantee a secure and personalized fit, catering to your unique comfort preferences.

Designed with versatility in mind, Geardo Safety Glasses showcase a wrap-around style that ensures comprehensive eye coverage from all angles. What's more, these glasses come equipped with an RX Insert, offering the convenience of prescription compatibility, allowing you to experience top-notch eye protection without compromising your visual needs. With an array of lens options – including orange, yellow, clear, and gray – Geardo provides you with choices to suit various lighting conditions and preferences.
Rest easy knowing that Geardo prioritizes your safety above all else. These glasses have been rigorously tested and meet the ANSI Z87+ high impact approval, a testament to their exceptional protective qualities. Whether you're engaged in high-intensity sports, construction, or any task that exposes your eyes to potential hazards, Geardo Safety Glasses offer the peace of mind you need.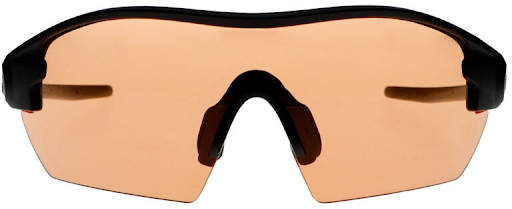 Choose Geardo for a blend of comfort, style, and certified protection, and equip yourself with eyewear that ensures your eyes remain safeguarded through every adventure and endeavor.
2. Phillips Safety Fitover Goggles: If you wear prescription glasses, the Fitover Goggles are an ingenious solution. These goggles are designed to be worn over your regular eyeglasses, offering a convenient way to protect your eyes without compromising your vision.

With their stylish wrap-around design, these glasses offer complete 360-degree protection in any environment or situation. Plus, their polycarbonate lenses feature a scratch-resistant coating, ensuring long-lasting durability and clear vision. Made from high-quality TR-90 Nylon, these Fitover glasses combine lightweight construction with exceptional durability.
Moreover, they are available with three different lens colors to suit your personal style and preference: clear, smoke gray, and yellow. In addition, tjey meet rigorous industry standards and have ANSI Z87.1 approval for optimal protection.

Whether you're snorkeling, exploring dusty trails, or engaging in watersports, the Fitover Goggles provide an extra layer of safety and clarity.
3. Phillips Safety Transition Safety Glasses 206: For those seeking a versatile and stylish solution for eye protection, the Transition Safety Glasses 206 are engineered with innovation in mind, featuring a photochromic lens that effortlessly adapts to your surroundings. Whether you're navigating indoor workspaces or embracing the great outdoors, the Transition Safety Glasses 206 are your reliable companion, transforming from clear to gray when exposed to sunlight.
Crafted with precision from top-tier TR-90 Nylon, the Transition Safety Glasses 206 exude a sleek and modern aesthetic, making them a statement piece for any setting. Available in a striking black and yellow color combination, these frames effortlessly blend fashion with function. Embrace both comfort and durability as you experience the lightweight design that ensures extended wear without discomfort.

Designed to cater to your active lifestyle, the Transition Safety Glasses 206 are equipped with rubberized nose pads and temples, guaranteeing a secure fit even during your most dynamic endeavors. Whether you're tackling challenging tasks or enjoying leisurely outdoor activities, these glasses remain firmly in place, ensuring you can focus on what truly matters.
Rest assured that the Transition Safety Glasses 206 have undergone rigorous testing to meet and exceed industry standards. With ANSI Z87+ approval, these glasses deliver optimal protection, giving you the confidence to take on various environments and tasks with unwavering assurance.

Ready to Purchase? Visit RX Safety!
As you gear up for your summer escapades, don't forget to prioritize your eye safety. Packing a pair of reliable safety glasses can make a significant difference in ensuring your adventures are both enjoyable and accident-free. Phillips Safety Glasses offers a range of high-quality options to suit various preferences and needs. Remember, protecting your eyes is an investment in your well-being, allowing you to fully immerse yourself in the wonders of summer travel.
If you're convinced of the importance of packing safety glasses for your summer travel, look no further than RX Safety. They offer a wide collection of Safety Glasses, including the recommended models mentioned in this post. With RX Safety, you can shop with confidence, knowing that your eye safety is in capable hands. So, before you embark on your next adventure, make sure to visit RX Safety and equip yourself with the best in eye protection.
Stay safe and make the most of your summer explorations with the right pair of safety glasses available at RX Safety! If you have any questions, talk to our experts through our chat, e-mail us at service@rx-safety.com, or give us a call at +1 888 245 6638.
About Us:
Rx Safety is an American manufacturer of affordable prescription safety glasses and performance eyewear. A family-owned and operated business, with a state-of-the-art digital ophthalmic lab and the online store providing affordable, top-of-the-line prescription safety glasses, sunglasses, and performance eyewear on the market. All the safety glasses always meet or exceed the ANSI Z87+ standards for high impact, to be safe and secure while working in any kind of hazardous environment. Besides standard safety glasses, we offer a broad selection of prescription shooting and tactical glasses, prescription youth sports glasses, fishing, and motorcycle glasses designed and tested to meet our high standards. As an authorized distributor of Wiley X, Bobster, ESS, and BodySpecs, Rx-Safety.com offers a full line of prescription safety glasses straight from the manufacturer at wholesale prices.
Like us: https://www.facebook.com/RxSafety/
Follow us: https://www.instagram.com/rx_safety/
Subscribe us: https://www.youtube.com/user/RXSafetyVideos/
Retweet us: https://twitter.com/RXSafetyEyewear/
Contact Detail:
Company Name: RX Safety Glasses
Contact Person: Ryan Phillips
Email: Send Email
Address: 123 Lincoln Blvd, Middlesex
State: NJ 08846
Country: United States
Website Url: https://rx-safety.com/


Source: www.PRExhibition.com