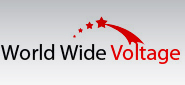 [Rolling Meadows, IL, August 2023] Worldwidevoltage.com, a leading provider of international electronics solutions, is proud to announce its continued commitment to delivering high-quality products that bridge the gap between diverse electrical systems worldwide. With a mission to empower seamless global connections, Worldwidevoltage.com offers a comprehensive range of voltage converters, adapters, multi-system TVs, region-free DVD players, and other specialized electronics and kitchen appliances.
In today's interconnected world, individuals and businesses often find themselves dealing with the challenges posed by varying voltage standards and region-specific electronic devices. Worldwidevoltage.com recognizes these challenges and has been at the forefront of providing innovative solutions for over a decade. By offering a diverse selection of products, the company ensures that travelers, expatriates, and international businesses can operate their electronics effortlessly, regardless of their location.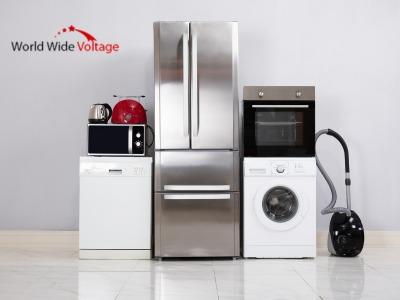 Key highlights of Worldwidevoltage.com:
Extensive Product Catalog: The company boasts an extensive catalog of voltage converters, transformers, plug adapters, and other electronics designed to meet the unique needs of global consumers. From compact voltage converters for personal devices to heavy-duty transformers for industrial equipment, Worldwidevoltage.com offers solutions for every scale.
Premium Quality: At Worldwidevoltage.com, quality is paramount. The company partners with reputable manufacturers and rigorously tests each product to ensure it meets strict quality standards. Customers can rely on durable and efficient products that stand the test of time.
Expert Guidance: Understanding the intricacies of voltage conversion and electronics compatibility can be challenging. Worldwidevoltage.com's knowledgeable customer support team is available to provide expert guidance and recommendations, helping customers make informed purchasing decisions.
Global Reach: With a user-friendly online platform, Worldwidevoltage.com serves customers across the globe. The company's efficient shipping and delivery network ensures that products reach customers' doorsteps in a timely manner, regardless of their location.
Innovation: Worldwidevoltage.com continuously explores new technologies and trends in the electronics industry, staying ahead of the curve to provide customers with the latest and most efficient solutions.
As Worldwidevoltage.com continues to grow and evolve, its core values remain unchanged: a commitment to customer satisfaction, a dedication to quality and innovation, and a passion for making international electronics simple and accessible.
For more information, please visit www.worldwidevoltage.com.
About Worldwidevoltage.com:
Worldwidevoltage.com is a premier provider of international electronics solutions, specializing in voltage converters, adapters, multi-system TVs, region-free DVD players, and other specialized electronics and kitchen appliances. With a focus on quality, innovation, and exceptional customer service, Worldwidevoltage.com empowers individuals and businesses to navigate the complexities of global electronics seamlessly.
https://www.facebook.com/worldwidevoltage
https://twitter.com/WorldWideVoltag
http://www.linkedin.com/in/worldwidevoltage
http://www.pinterest.com/Worldwidevoltag/
Contact Detail:
Company Name: WorldWideVoltage
Contact Person: Media Relations
Email: Send Email
Phone No: 847-290-1718
Country: United States
Website Url: https://www.worldwidevoltage.com/


Source: www.PRExhibition.com