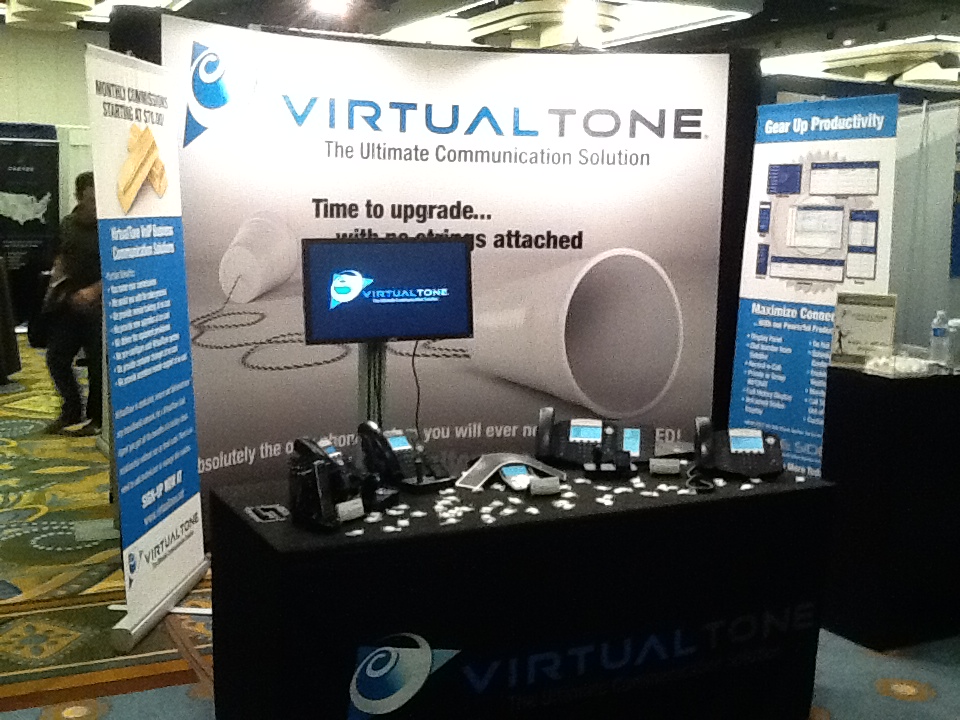 "Companies should not have to waste important resources like time and money searching for a communication system that only meets a portion of their business needs," Jay Gubert, Vice-President of VirtualTone, says. "Our company provides a complete managed communication solution that grows with you."
Summary:VirtualTone introduces perfect solution for companies with multiple offices, multiple locations and staff with the same features as a large company and space to grow
ALVIN, TX: Trusted telecommunication provider VirtualTone is pleased to introduce its latest solution, VTONE ULTRA. VTONE ULTRA offers a unique internet-based communication system that caters to all types of businesses. It includes over a hundred features that customers can choose from to customize their phone system to respond to their needs.
"Companies should not have to waste important resources like time and money searching for a communication system that only meets a portion of their business needs," Jay Gubert, Vice-President of VirtualTone, says. "Our company provides a complete managed communication solution that grows with you."
VTONE ULTRA comes with fifteen standard lines, expandable to 50; and have 50 devices on the system from video, hard and soft phones and much more; unlimited inbound and local outbound dialing; unlimited extensions; and more. Standard features also include: voice-to-email; scheduled conference calling; mobility options; easy web-based administration; faxing capabilities; video calling; hold music; plus, additional, customized features.
To learn more about VirtualTone's VTone Ultra, visit www.virtualtone.com/vtone-ultra.html.
About VirtualTone
VirtualTone, established in 1998, specializes in offering the best communication solutions for business of all sizes, including small start-ups to enterprise level call centers. Offering a fully dedicated hosted VoIP solution, VirtualTone gives businesses the versatility and customization that come with an on premise phone system, all at a hosted solution's price point.
VirtualTone takes pride in providing state of the art voice and data services that allows enterprises to consolidate their communications. The company goes the extra mile every day to provide its customers with the service and support required to make their communication system work.
To learn more about VirtualTone, its products and services go to www.virtualtone.net or call 1-888-755-6864.
To reach VirtualTone or to schedule an interview:
Contact publicist Sandy Lawrence
281.989.8892
sandy@perceptivepublicrelations.com
Contact Detail:
Company Name: Perceptive Public Relations
Contact Person: Sandy Lawrence
Email: sandylawrence@perceptivemarketing.com
Phone No: 2819898892
Address: 13202 Dogwood Blossom Trail
City: Houston
State: Texas
Country: United States

Website Url: www.perceptivepublicrelations.com


Source: www.PRExhibition.com