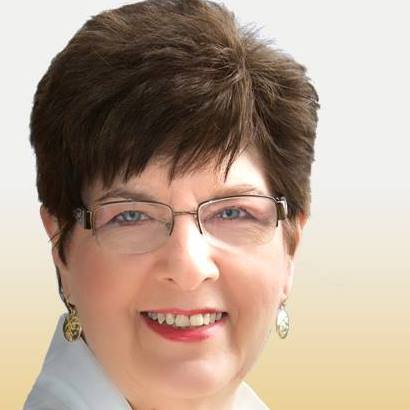 Do you get discouraged and then decide that you are never going to let this happen again, only to find yourself in the same mess the next year?"
Summary: Joyce Jagger, known as The Embroidery Coach, a successful entrepreneur and embroidery business expert, offers guidance to business owners for Tax Day 2017
Binghamton, NY: Award-winning business owner, Joyce Jagger, The Embroidery Coach is known for her expert guidance aiding embroidery businesses to become successful enterprises. She has developed a workshop and accounting system, specifically for embroidery businesses, that is imperative when preparing for a company's taxes.
Nothing is more important than getting business affairs in order especially when it comes to taxes.
"Do you find yourself spending hours, days or weeks getting your books ready to go to the accountant to have your taxes done at the end of the year? Do you get discouraged and then decide that you are never going to let this happen again, only to find yourself in the same mess the next year?" said Joyce.
Her expertise comes into play by teaching embroidery business owners how to discover the secret to easy embroidery business bookkeeping at http://theembroiderycoach.com/embroidery-business-bookkeeping-system.
Joyce's workshop and bookkeeping system also educates businesses on uncovering which areas of their embroidery businesses are profitable and not profitable through online training and 1 on 1 coaching.
For more information on Joyce's bookkeeping system and workshops to be prepared for your embroidery business needs, go to http://theembroiderycoach.com/embroidery-business-bookkeeping-system.
About Joyce Jagger, The Embroidery Coach:
Joyce Jagger is an award-winning business owner and coach to commercial embroidery businesses. As The Embroidery Coach, Joyce teaches new businesses how to start on the right path, and existing businesses how to increase their bottom line. Her goal is to see that every embroiderer has the right systems, processes, and tools in place to prevent them from making the same costly mistakes she made.
Joyce's business offers multiple video trainings, onsite training, and she has a book called "The Truth About Embroidery Business Success." She has also written articles for Wearables Magazine (formerly Stitches Magazine) and spoke at numerous tradeshows.
Joyce has received numerous awards for her work as The Embroidery Coach. Stitches Magazine honored Joyce in June of 2010 with the distinction of being one of "20 Creative Thinkers." In December 2010, Stitches Magazine ranked her at #28 of the 56 "Most Powerful People" in the apparel decorating industry. Stitches Magazine honored Joyce again in 2012, 2013, 2014 and 2015 as one of the "75 Most Influential People in the apparel decorating industry."
Joyce Jagger also helped the Apparel & Design Department at Rhode Island School of Design add Embroidery with their curriculum. For additional information on Joyce Jagger – http://theembroiderycoach.com.
To schedule an interview with Joyce:
Contact her publicist: Sandy Lawrence at 281.989.8892 or at sandylawrence@perceptivemarketing.com.
Contact Detail:
Company Name: Perceptive Public Relations
Contact Person: Sandy Lawrence
Email: sandylawrence@perceptivemarketing.com
Phone No: 2819898892
Address: 13202 Dogwood Blossom Trail
City: Houston
State: Texas
Country:United States
Website Url: www.perceptivepublicrelations.com

Source: www.PRExhibition.com