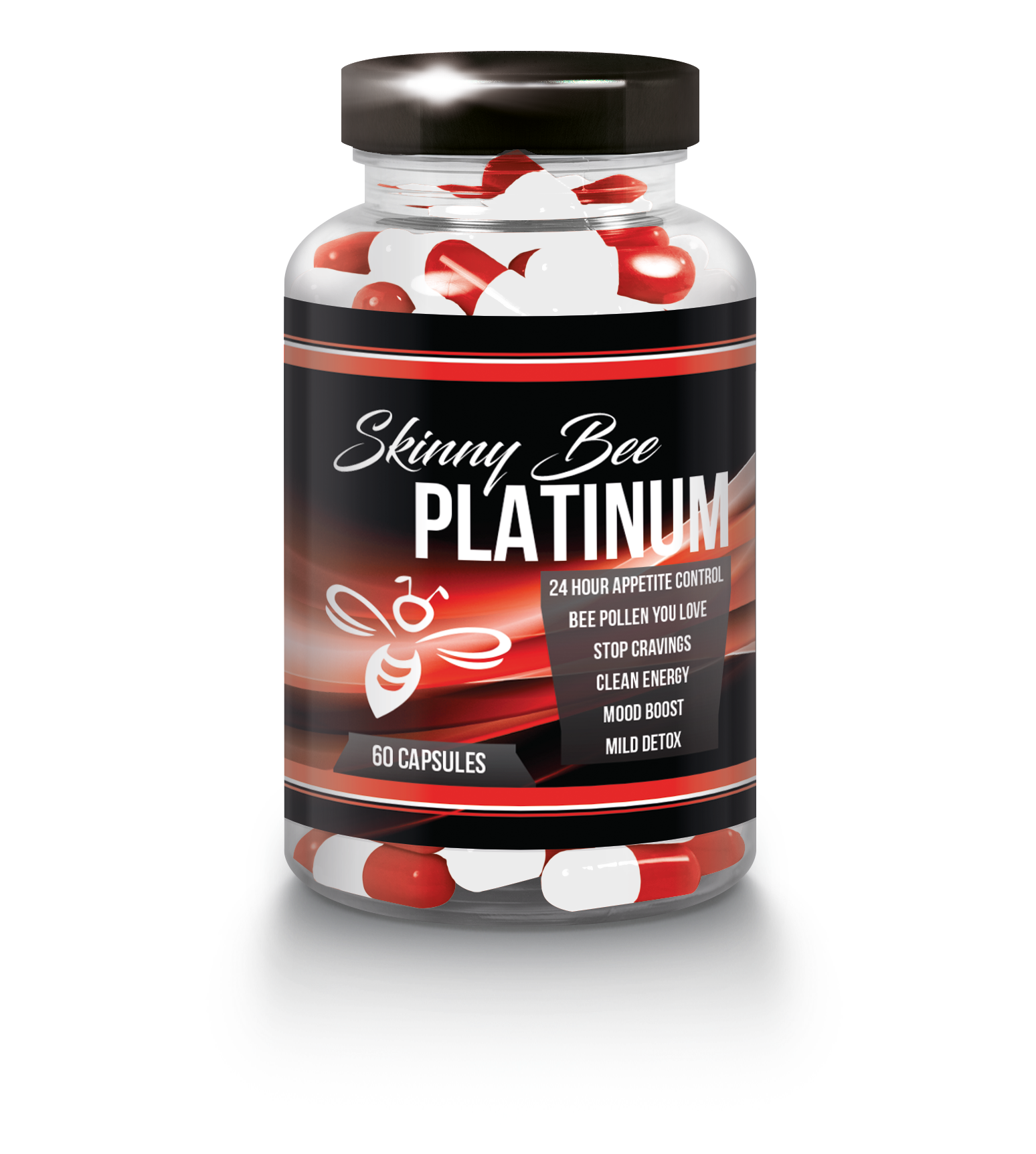 Bee Pollen that works for you !
New Skinny Bee Platinum is a hot product!
ALL NEW SKINNY BEE PLATINUM
WITH BEE POLLEN FOR WEIGHT LOSS MANAGEMENT
HELPS YOU TO LOSE WEIGHT FAST!

The reviews keep pouring into our sites! Check them all out today at one of the sites below and to order yours today.

♦Skinny Bee Platinum from Elite Weight Loss products a brand
by Bee Extremely Amazed LLC.
♦Skinny Bee Platinum with Bee Pollen is A unique blend of synergistic traditional Chinese ingredients formulated with USA grade quality appetite suppressant.
Skinny Bee Platinum will provide you with
♦24 hour appetite control
♦Energy
♦Detox
♦Metabolim Boost
♦Focus
♦Thermogenesis
♦Fat Elimination
Stop looking for Bee Pollen Supplements to replace your prior products. Stop buying products that don't work ! Stop buying products that don't have quality ingredients!
Skinny Bee Platinum is made with reputation in mind, quality, trust and from experience.
Skinny Bee Platinum with Bee Pollen will boost your weight loss.
60 CAPSULES PER BOTTLE: 1-2 CAPSULES PER SERVING AS TOLERATED.
EACH SKINNY BEE PLATINUM CAPSULE IS A POWERFUL 428 MG
INGREDIENTS PROPRIETARY BLEND:
Bee Pollen from New Zealand, Chinese Yam, Senna Cassia, Barberry Wolfberry Fruit, Black Truffle, Hawthorne, Kigela Africana Fruit, Yohimbine, Green Tea, Ginseng, Caffeine, Aloe, Lotus Leaf, Dandelion, Radsih Seed, Rhubarb, Garcinia Cambogia Extract, Buckthorn, Polygonum Multiflorum, Astragalus, Gynostemma, Vitamin Mix, Physillium.
TO USE: FOLLOW DIRECTIONS ON BOTTLE LABEL OF SKINNY BEE PLATINUM. DRINK PLENTY OF WATER DAILY

www.skinnybeepollen.com, www.skinnybeeplatinum.com, www.beeextremelyamazed.com, www.slimtrim.diet, www.eliteweightloss.com, www.skinnyelite.com ,www.zxtbeepollen.com, www.touchoftropics.com,www.beepollenqueenofpa.com, www.getskinnymini.bigcartel.com, and more authorized retailers and distributors.
ALSO ACCEPTING NEW DISTRIBUTORS…SEE SITE FOR DETAILS

Contact Detail:
Company Name: Bee EXtremely Amazed
Contact Person: Amy Crothers
Email: sales@beeextremelyamazed.com
Phone No: 18444276553
Address: 85205 sportsmans club rd
City: jewett
State: ohio
Country: United States
Website Url: www.skinnybeepollen.com


Source: www.PRExhibition.com