Brasov Talent Agency Will Award 25 Contracts to Teenagers in the Next Two Months
HOLLYWOOD, Calif. – July 10, 2017 — Film director and Executive in Charge of Brasov Talent Agency, Mr. Bruno Pischiutta, announced today that the Agency is looking to expand its international roster in order to include an additional 25 (male and female) English speaking teenage film actors.
Ms. Daria Trifu, film producer and General Manager of the Agency, adds: "Our Agency is looking for new talent, determined young men and women, who's aim is to pave the Hollywood Walk of Fame with their names in the near future. We are opening our door to everyone, in the teenage bracket, and no experience is required. We call on aspiring actors to contact us, from any country of the world, and we will carefully consider all inquiries."
Brasov Talent Agency has an exclusivity agreement with Global Film Studio to provide the actors for the feature films produced by the company. The decision to contract 25 new teenage film actors comes in lieu of Global Film Studio's availability of roles in it's ten upcoming movies.
The Agency's services are not limited to in-house productions. It's talents are also proposed for parts to major American and European film production companies and assisted, step-by-step, throughout the stages of initial casting to contract negotiation/signing and to production.
All interested talents who speak English and who match the age criteria, may contact Bruno Pischiutta at b.pischiutta@rollywood.org. Their e-mail should contain several pictures, basic data and contact information.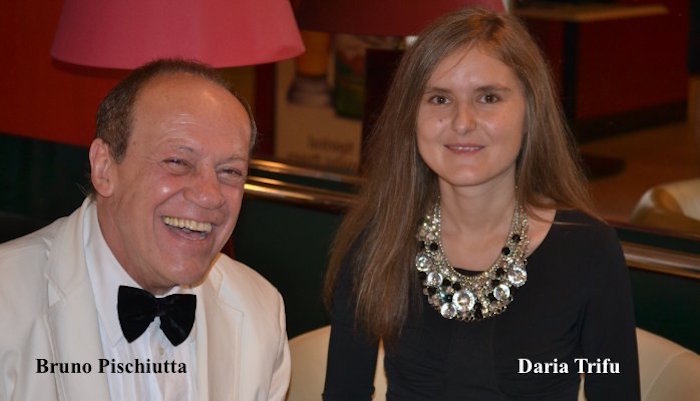 Brasov Talent Agency, a Division of Global Film Studio Inc., represents international, English speaking film actors on either an exclusive or non-exclusive basis only. The new contracts, to be signed in the next couple of months, will bring the total number of actors, under Brasov Talent Agency's umbrella of representation, to 62.
Brasov Talent Agency also has a talent pool of over 4,000 models and actors who may be available on a project-by-project basis.
Website: http://www.brasovtalentagency.wordpress.com
Bruno Pischiutta's IMDB: http://www.imdb.com/name/nm0994395/
Daria Trifu's IMDB: http://www.imdb.com/name/nm1819138/
Contact Detail:
Company Name: Brasov Talent Agency, a Division of Global Film Studio Inc.
Contact Person: Bruno Pischiutta
Email: b.pischiutta@rollywood.org
Phone No: +1 646-300-9232
Country: United States
Website Url: http://www.brasovtalentagency.com
Source: www.PRExhibition.com